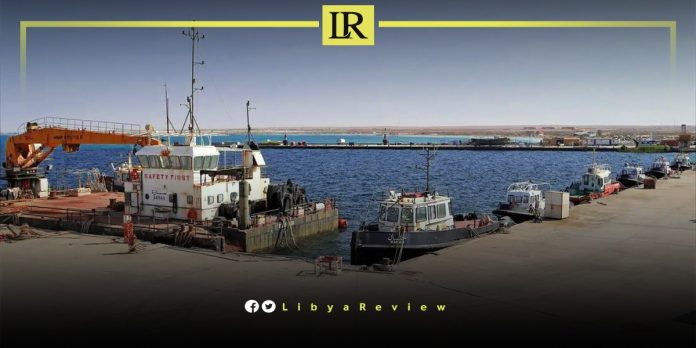 Two oil engineers have confirmed to Reuters that four major Libyan oil ports—namely Ras Lanuf, Al-Zueitina, Al-Brega, and Al-Sidra—will close down for three days, beginning Saturday evening, in anticipation of an imminent hurricane.
The Government of National Unity (GNU) previously announced a curfew, starting from Saturday evening and lasting until Monday, in preparation for expected storms and rainfall.
The Interior Ministry issued a statement detailing that the curfew will commence at 8 pm on Saturday, and will remain in effect until Monday. It has urged the evacuation of certain areas, and has called for the closure of all businesses located near the coastline and low-lying areas adjacent to valleys.
The Ministry has further appealed to the citizens to "heed the security and humanitarian measures by evacuating their homes." They have also urged the public to "cooperate with the armed forces, the Interior Ministry, humanitarian organisations, the Libyan Red Crescent, and teams from the Health Ministry."
Notably, General Khalifa Haftar, the Commander-in-Chief of the Libyan National Army (LNA), has issued stringent instructions to all military units, directing them to elevate their state of readiness, in anticipation of impending storms and heavy rainfall expected in the coming days.
A statement emphasises the adoption of "all necessary measures to ensure the success of rescue operations, and protection in regions that might be hit by adverse weather conditions."
The General Command also highlighted that these directives "stem from the army's national role in safeguarding the lives and properties of the Libyan people, throughout the nation."
On Friday, the Libyan Parliament-designated government, headed by Osama Hammad, expressed growing concerns over meteorological predictions suggesting impending severe weather conditions in the coming days.
Forecasts indicate the likelihood of heavy rainfall, accompanied by storms and thundercells along the Libyan coast, ranging from Sirte westwards to the far east of Libya. This weather disturbance is expected to commence on Friday and continue until the following Sunday.
In a move to proactively address the potential consequences of these anticipated weather changes, the Libyan administration has established an emergency and crisis committee.
This committee will be chaired by the Prime Minister and will include members from various ministries, including the Interior, Health, Local Governance, Education, and Transportation. The committee will remain in continuous session, closely monitoring the evolving situation.