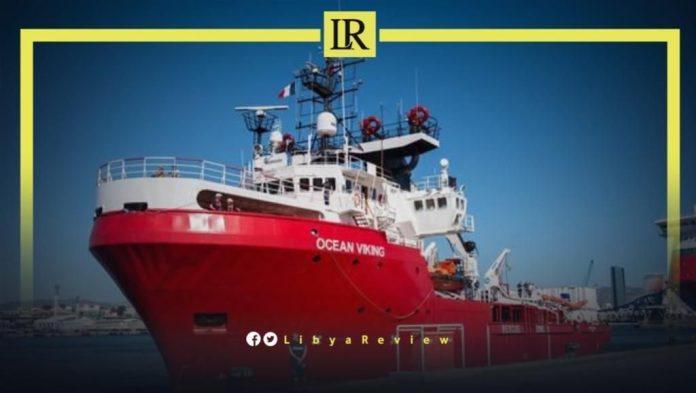 On Sunday, the Ocean Viking humanitarian vessel, operated by SOS Méditerranée has successfully rescued 68 migrants adrift in international waters off Libya.
As detailed by the NGO, "The Ocean Viking came to the aid of 68 individuals who embarked on a perilous journey from Zouara in Libya on a double-decked wooden boat."
Several of the rescued are combating seasickness. They are now under the medical supervision of teams from SOS Méditerranée, and the International Federation of Red Cross and Red Crescent Societies (IFRC) aboard the vessel.
Pictures disseminated by the NGO on X, showcase migrants tightly packed on an improvised boat, each adorned with distinct orange life vests.
Yet, a challenge arose as Italian authorities directed the NGO to disembark at the distant port of Ancona. The organisation has expressed reservations about this directive.
"Given that the port is a daunting 1,560 kilometers (approximately 970 miles) away – translating to a four-day journey – from our typical operational zone, the timing is far from ideal, especially considering the heightened search and rescue demands in the Mediterranean. The high volume of boats departing amplifies the potential for dire mishaps," it stressed.
Under the leadership of Giorgia Meloni's far-right Italian government, which includes the staunch anti-migrant leader, Matteo Salvini as deputy PM, efforts to curb migrant rescue activities have intensified.
Last month, the Ocean Viking played a crucial role in saving 440 migrants in distress off the coasts of Libya and Tunisia. Following the rescue, they were steered to Genoa, a port designated by Italian officials for the migrants' safe disembarkation.
The International Organisation for Migration (IOM) has identified the central Mediterranean as the world's most perilous migratory route. Alarmingly, since the onset of 2023, the UN agency estimates that 2,013 migrants have vanished in this region, a stark increase from 1,417 reported in 2022.
Furthermore, in June, a catastrophic shipwreck led to the loss of at least 82 lives, marking one of the gravest migrant disasters in the Mediterranean.
It's pertinent to mention that the Ocean Viking endured a 10-day detention by Italian officials in July, due to alleged safety concerns. The vessel, however, resumed its operations by 21 July.