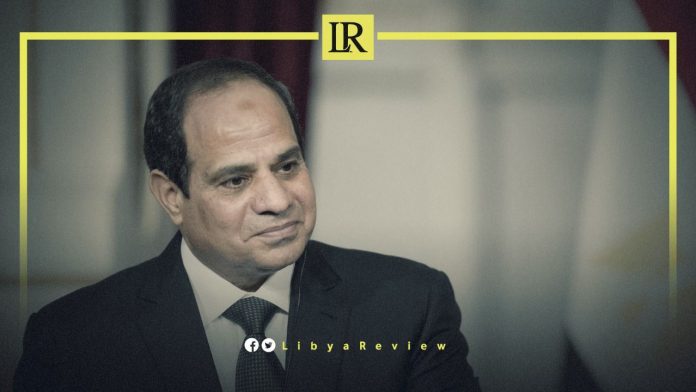 On Tuesday, Egypt announced a three-day mourning period, in solidarity with the victims of recent humanitarian disasters in Libya and Morocco.
President Abdel-Fattah El-Sisi has instructed the Armed Forces to "provide immediate support and humanitarian aid to the brothers in Libya and Morocco."
Meanwhile, a high-level military delegation led by the Egyptian Armed Forces Chief of Staff, Lieutenant General Osama Askar arrived in Benghazi.
This is to establish a joint mechanism with the Libyan National Army (LNA) for relief and rescue operations, according to Egyptian local media.
El-Sisi has conveyed profound condolences to Libya following the devastation caused by the Mediterranean storm, Daniel. This has reportedly resulted in thousands of casualties. El-Sisi reiterated Egypt's solidarity, both by its government and people, with the Libyan nation during this painful ordeal.
The Egyptian Foreign Ministry also expressed its sincere condolences and solidarity with Libya. The storm triggered floods in the east of the country, leading to a significant number of victims and injuries.
It offered its heartfelt condolences to the families of the victims and wished a swift recovery for those injured. Storm Daniel ravaged several eastern regions of Libya, notably the cities of Benghazi, Al-Bayda, Al-Marj, Sousse, and Derna, resulting in a significant toll.
Ahmad Amdourd, Deputy Dean of Derna's municipality and a member of the Municipal Council, confirmed on Monday the registration of hundreds of victims and missing persons in the city. The city has witnessed almost a complete collapse of its main bridges and roads, complicating access. He pointed out that reaching Derna now involves taking a southern route, fraught with multiple challenges.
Cities in the eastern region are in a state of panic, exacerbating the living and humanitarian conditions in the country. This situation has worsened due to the onslaught of the storm, which caused a large number of deaths, injuries, displacements, and thousands missing.