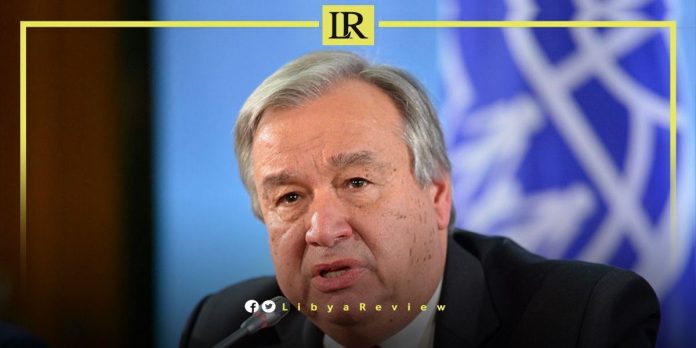 UN Secretary-General, António Guterres expressed his "heartfelt condolences" to the Libyan people and the families of victims affected by the devastating storm that hit the nation.
In a press conference, Spokesman, Stéphane Dujarric stated, "At this moment, our hearts are with the thousands affected in their communities, and we stand in solidarity with everyone in Libya during these challenging times."
Citing the Libyan Red Crescent, Dujarric mentioned that the storm claimed the lives of thousands, and reported thousands more missing.
He further added that the UN team in Libya is currently responding on the ground. Additionally, it is mobilizing resources and emergency teams to assist those affected. They are collaborating with local, national, and international partners to ensure necessary humanitarian aid reaches the impacted areas.
The UN reaffirms its dedication to pooling resources and sending emergency units to aid victims in Libya. The devastating Mediterranean storm, Daniel primarily impacted the nation's eastern sector. It resulted in substantial damages and fatalities, predominantly in the eastern region.
Dujarric conveyed his sympathies to Libyan officials, and the kin of the storm's victims.
Drawing from the Libyan Red Crescent's data, Dujarric pointed to the deaths and thousands of unaccounted for due to deluges and heavy rain.
"In these challenging times, our hearts go out to the multitudes affected in their communities. We extend our unwavering support to the entirety of Libya," remarked Dujarric.