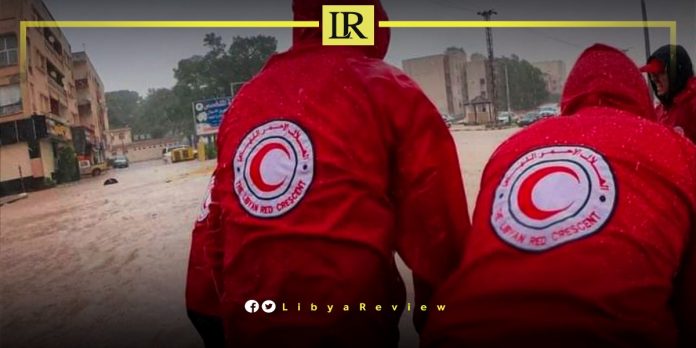 Fathi Al-Marimi, Media Adviser to the Speaker of the Libyan Parliament, has revealed that the death toll from storm Daniel has surpassed 6,000, while the number of injured has exceeded 7,000.
During an interview with the Al-Arabiya channel, Al-Marimi noted that the Libyan Ambulance and Emergency Services have reported these figures.
Earlier, the Parliament-designated Interior Ministry said the city of Derna in eastern Libya is grappling with a major humanitarian crisis, as floodwaters have claimed over 5,300 lives.
In a statement on Tuesday, Mohamed Aboulmoush, the ministry's Spokesman detailed that the death toll, a consequence of the severe Mediterranean storm that hit the region, has exceeded 5,300. Thousands remain unaccounted, with dedicated rescue teams working around the clock, searching for the missing and providing aid to survivors.
Highlighting the dire state of affairs, Aboulmoush urgently called for international collaboration and assistance. He emphasised the "magnitude of this unparalleled disaster" and stressed the need for "global cooperation to assist the victims of these unforeseen floods."
On Sunday evening, regions in eastern Libya experienced intense floods, leading to numerous deaths and disappearances. Homes were submerged, and significant infrastructure damage was observed due to the Mediterranean storm, Daniel.
The storm caused devastating floods in Libya that destroyed dams, and swept away entire neighbourhoods in multiple coastal towns in the east of the nation. Over 2,000 people were confirmed dead.
The International Federation of Red Cross and Red Crescent Societies (IFRC) announced on Tuesday that over 10,000 people remain missing. The organisation anticipates a significant increase in the death toll.
AFP quoted Tariq Ramadan, an official from the organisation, saying, "The death count is massive, and could reach thousands. Independent sources confirm that the number of missing individuals stands at 10,000 so far."
Since a 2011 uprising that toppled and later killed long-time ruler Muammer Gaddafi, Libya has lacked a central government and the resulting lawlessness has meant dwindling investment in the country's roads and public services, and also minimal regulation of private buildings. The country is now split between rival governments in the east and west, each backed by an array of militias.