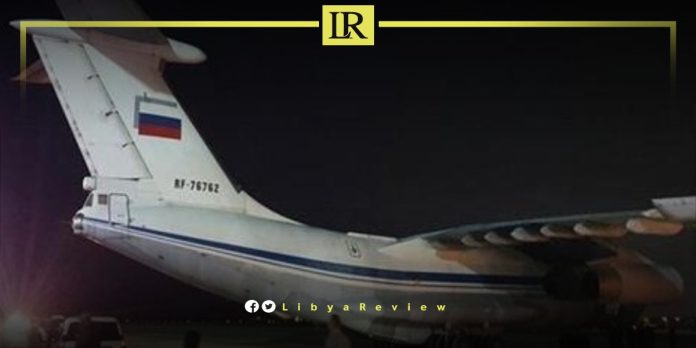 In the aftermath of the devastating storm that struck Libya, Daniel, Benghazi's Benina Airport saw the landing of the first Russian relief plane. According to an RT correspondent in Libya, the aircraft was loaded with vital medical and technical supplies, as well as specialized rescue teams, to aid in the disaster relief efforts.
Russian President, Vladimir Putin had previously expressed his condolences to the Head of Libya's Presidential Council, Mohammed Al-Mnifi, regarding the casualties from the hurricane and floods that struck Libya, resulting in numerous fatalities.
The Kremlin issued a statement, "Dear President (Mohammed Al-Menfi), please accept our sincere condolences for the many victims and the extensive destruction caused by the hurricane and floods in the northeastern part of your country."
Further, the statement read, "Please convey our sympathies and support to the families and friends of the victims. We share in the pain and sorrow of the friendly Libyan people and, of course, stand ready to provide necessary assistance."
Moreover, the International Federation of Red Cross and Red Crescent Societies (IFRC) warned of a substantial increase in the death toll in eastern Libya, with an estimated 10,000 people still missing.
The storm, which hit eastern Libya, particularly affected the coastal towns in the Al-Jabal Al-Akhdar region, and Benghazi. Following the disaster, a curfew was imposed, and schools in Benghazi were closed for several days.
On Sunday evening, regions in eastern Libya experienced intense floods, leading to numerous deaths and disappearances. Homes were submerged, and significant infrastructure damage was observed due to the Mediterranean storm, Daniel.
The death toll in Libya's coastal city of Derna has soared to 11,300, as search efforts continue following a massive flood fed by the breaching of two dams in heavy rains, the Libyan Red Crescent said Thursday
The flooding swept away entire families in Derna on Sunday night, and exposed vulnerabilities in the oil-rich country.