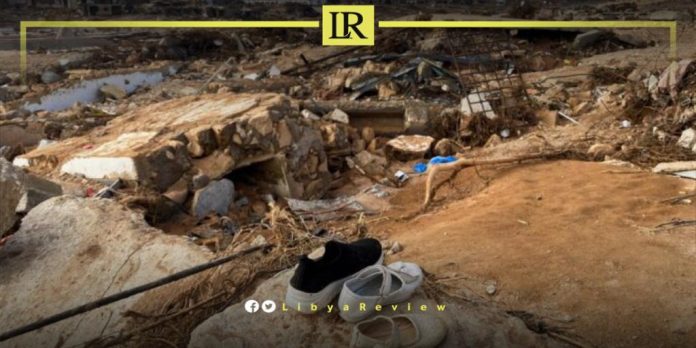 Malta's Civil Protection Department announced that a rescue team sent to Libya has uncovered hundreds of bodies, on the shores of the flood-stricken city of Derna.
Natalino Bugeja, who heads the Maltese team, shared with the Times of Malta that the number could potentially be around 400, although a precise count remains challenging due to the scale of the tragedy.
Malta had dispatched a sizeable rescue team comprising 72 personnel, including members from both the army and the Civil Protection Department. This is to aid in the ongoing relief efforts.
The discovery began with a team of four people stumbling upon seven bodies, among which were three children, within a seaside cave. Further exploration led to the more extensive and shocking find, where a nearby bay was littered with debris and several hundred bodies.
The devastating floods are believed to have swept these victims out to sea. The relentless rains from storm Daniel caused two dams to collapse, which consequently inundated nearly a quarter of the coastal city with water.
Bugeja reported to Maltese media outlets that a smaller Civil Protection team happened upon the partially submerged cave, leading to the initial discovery of bodies. As the search operation continued, Libyan boats, also searching for victims and survivors, joined them. It was during this combined effort that the bay, teeming with wreckage and the overwhelming number of bodies, was identified.
Notably, the General Commander of the Libyan National Army (LNA), Field Marshal Khalifa Haftar embarked on a helicopter inspection tour of areas in the Green Mountain and eastern shoreline, which have suffered extensively from recent flooding and torrential downpours.
In a statement, the LNA General Command noted that the tour "encompassed an on-ground assessment of various streets and districts in Derna."
During this visit, Haftar engaged with locals, military personnel, and officers, as well as local and international search and rescue teams. His focus was on "reviewing the ongoing search operations throughout the city's streets, and the affected regions."
He expressed profound appreciation for the tireless endeavours of all military units, coupled with the commendable efforts of both local and international relief teams, and volunteers hailing from every corner of Libya. He underscored their "remarkable dedication and prompt action since the onset of the disaster."