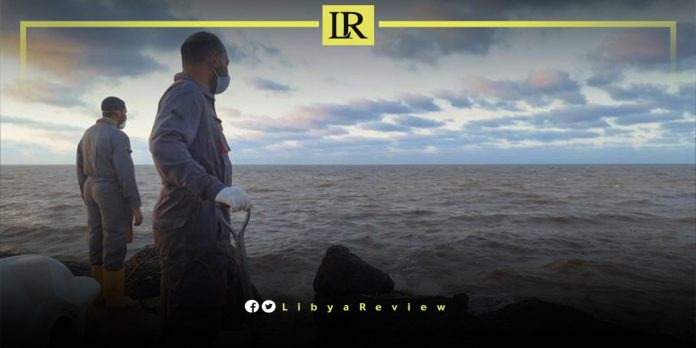 In a heart-wrenching incident, a Jordanian woman revealed the loss of five members of her family, in the floods that ravaged the Libyan city of Derna.
Wafaa Hassan recounted the harrowing event when floodwaters suddenly engulfed their residence, taking her husband, Ahmed Zaid a
Al-Zubeidi, and four of their children. In a stroke of fate, Wafaa, along with her 16-year-old daughter and 13-year-old son, narrowly escaped the disaster, a testimony she shared on the Al Arabiya channel.
Amidst the aftermath, she's fervently appealing to authorities and rescue teams to bolster search efforts for her missing loved ones.
Due to the devastating floods, Wafaa revealed that their home was completely destroyed. The surviving family members are currently residing far from Derna, in a house belonging to Wafaa's brother. She also lamented the loss of all their identification documents, which were either lost or damaged in the disaster.
In an emotional moment, Wafaa expressed, "I've lost my children. They've been taken from me." The missing family members are: the father, Ahmed Zaid Al-Zubeidi; son Abdullah, 17 years old; Yaqeen, 11 years old; Alaa, 3 years old; and Zeinab, who was just one and a half years old.
Earlier today, the United Nations Children's Fund (UNICEF) estimated that nearly 300,000 children were affected by the dangers of storm Daniel, in the eastern regions of Libya.
It added in a report that "a growing number of children and families are in desperate need of humanitarian assistance, following significant damage to numerous homes, hospitals, schools, and other essential infrastructure."
UNICEF said that storm Daniel unleashed havoc across eastern Libya last week, bursting dams and destroying buildings in many towns, particularly in Al-Bayda, Al-Marj and the coastal city of Derna.
Derna, a town of about 90,000 people, was already severely affected by conflict, and its path to recovery is now set back years given the immense devastation.
The storm has reportedly claimed the lives of more than 11,300 people, with thousands more still missing. At least 30,000 people are internally displaced, and sheltered in schools, and many areas remain cut off and inaccessible.
With compromised safe water supplies, the chance of diarrhoea and cholera outbreaks, as well as dehydration and malnutrition significantly increase.