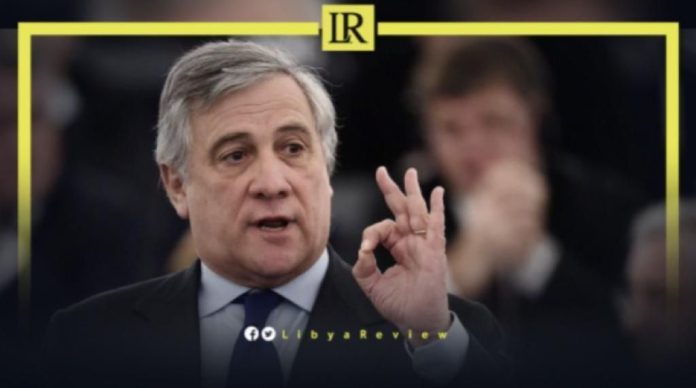 On Monday, Italian Foreign Minister, Antonio Tajani said that the overthrow of Libyan leader, Muammar Gaddafi was a mistake, according to the Italian news agency, NOVA.
Speaking on the sidelines of his participation in the United Nations General Assembly in New York, Tajani said, "The situation in Africa is extremely complex: intervention was necessary years ago, and in my opinion, it was a mistake to eliminate Gaddafi, which led to significant instability throughout the region."
He added that "everything can be solved through a strategy, but the EU needs a long-term strategy that supports a counter-trend across the continent, which is currently facing severe challenges from east to west."
He affirmed Lampedusa was a point of arrival, "but the bloc needs to work on the points of departure for migrants."
Last month, Tajani termed the 2011 killing of Gaddafi, as a "pivotal misstep that has since unleashed a ripple effect of political instability that persists in Libya and has extended throughout Africa."
Tajani stated, "Gaddafi's assassination was undoubtedly a grave mistake. Although far from an emblem of democracy, his absence triggered a cascade of unrest that continues to plague Libya and its African neighbours."
Earlier in August, Tajani said that it is difficult to amend the Memorandum of Understanding (MoU) signed with Libya related to the immigration file, but it will be evaluated.
The Italian Minister demanded the need to work for peace and refugees in the region. He pointed out that the immigration problem must be resolved, not only in the short term, but even in the long term.
Tajani noted that the current general situation is very complex and dangerous and there are huge problems in Libya, Tunisia, Somalia, Chad, Syria, Lebanon and Afghanistan.
Notably, the Prime Minister of Italy, Giorgia Meloni, has critiqued the MoU between Italy and Libya, that was put into effect during Paolo Gentiloni's term as Prime Minister under the Democratic Party's leadership.