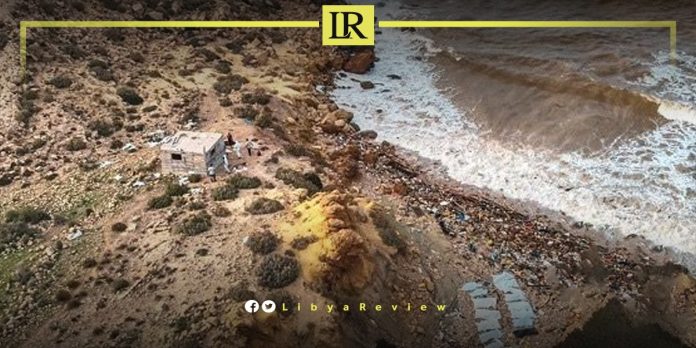 The aftermath of Cyclone Daniel continues to unravel, as the Director of the Emergency Medical Centre and Support in Tripoli, Mohamed Keblan announced the discovery of 51 bodies across valleys, in the municipality of Derna.
Keblan, in a press conference on Tuesday, stated that his team found 17 bodies in Wadi Al-Asaad. However, due to the challenging mountainous terrain, they could only retrieve four of them.
Keblan further detailed that the teams successfully extracted 20 bodies from Wadi Laqi in Al-Fatayih. An additional 14 bodies were located amidst the rocks on the shores of Wadi Luqi, Shuq Al-Watir, and Halq Al-Battoum in Derna. Of these, only three were successfully retrieved.
Highlighting the complexities of the rescue operations, Keblan mentioned another team reaching a site on the eastern coast of Wadi Derna, with numerous bodies. Extracting these remains requires meticulous excavation, within a radius of five metres in all directions.
This revelation serves as a poignant reminder of the massive scale of devastation in Libya, stressing the urgent need for expanded rescue and recovery operations in the affected areas.
Notably, the Governor of the Central Bank of Libya (CBL), Al-Siddiq Al-Kabir, recently convened a meeting regarding the crisis. This strategic gathering was attended by Deputy Governor, Marai Rahil, as well as the directors of the bank's various departments, focusing on the latest developments pertaining to emergencies in the affected areas.
According to a statement, Rahil presented an update during the meeting. He detailed the crisis committee's efforts, including their meeting in Benghazi, their visits to the impacted areas, and the immediate measures adopted by the bank branches to resume their operations, and provide necessary banking services and liquidity in these zones.
A significant point was the potential relocation of the halted bank branches, from the devastated areas to nearby regions. This strategic move is geared towards continuing the provision of services, and easing the challenges faced by the citizens.
Rahil applauded the liquidity team's exceptional efforts, which successfully secured 800 million dinars for branches in the eastern region. This move underlines the bank's commitment to ensuring financial stability, and services amidst challenging circumstances.