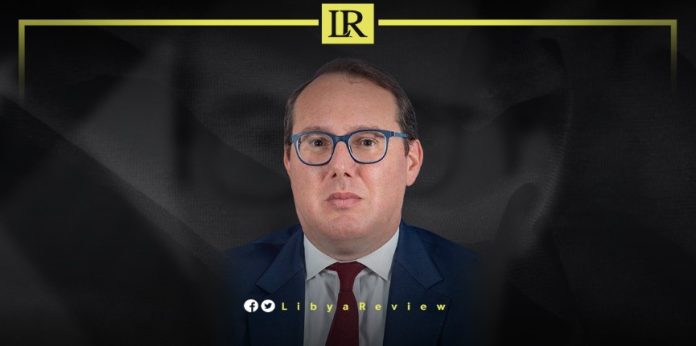 Joshua Harris, the Deputy Assistant Secretary for North Africa at the US Department of State, reaffirmed Washington's commitment to providing assistance to Libya after the catastrophic floods in Derna.
In an interview with Sky News Arabia, Harris highlighted the collaborative efforts and humanitarian aid initiatives underway to support Libya during this critical period.
He affirmed the US' dedication to maintaining a constant line of communication with Libyan authorities. This commitment comes in the wake of the disastrous incident in Derna, which resulted in severe damage and significant loss of life.
He added that the US remains fully engaged and ready to extend a helping hand.
Harris underscored the US' active collaboration with United Nations (UN) agencies operating within Libya. This partnership aims to provide essential support where it is needed most.
President Joe Biden, according to Harris, has made it abundantly clear that Washington stands in solidarity with the Libyan people, who are grappling with a dire humanitarian emergency.
Harris confirmed the significance of these words, asserting that they translate into tangible action.
On Monday, President of the US, Joe Biden, announced the Washington will provide $11 million to local and international organizations working in Libya.
The statement comes as the North-African country suffers from powerful storm-hit that claimed lives of thousands.
Biden in a statement said the State Department and the US Agency for International Development (USAID) will coordinate the delivery of aid to the appropriate organizations.
"Joining the concerted efforts of nations and non-profits around the world providing critical support such as water, food, shelter, and medical assistance," Biden said in a statement published by the White House.
Biden also cited the complex governing situation in Libya, which has been divided for the last several years by rival administrations backed by opposing militias in the wake of Moammar Gaddafi being overthrown in 2011.
"As the US continues to stand with the Libyan people during this difficult hour — we remain committed to supporting a political path toward a unified, freely and fairly elected government in Libya that can effectively respond to its people's needs," the US leader added.