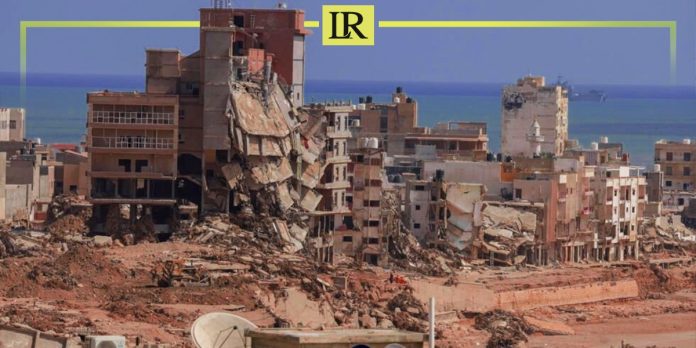 In the aftermath of the devastating floods that decimated neighbourhoods in eastern Libya, regional authorities have proclaimed plans for an international conference focused on reconstruction.
This announcement came in the wake of protests in the flood-affected city of Derna.
On September 18th, hundreds of protestors gathered outside the city's grand mosque, chanting slogans against the eastern-based parliament and its leader and calling for accountability over the high death toll.
The official Spokesperson of the Libyan National Army (LNA) Major General Ahmed Al-Mismari, expressing his empathy, said, "we understand the people's pain. Being part of this community, their grief is ours too." Sharing a personal note, he added about the loss of his family members in the floods.
The LNA Spokesperson also urged the importance of addressing the community's concerns. He said, "it is imperative to tune into the people's anguish. Their collective voice has undeniably stirred Libya's governing bodies and politicians, paving the way for an in-depth probe."
The conference on October 10th emerges as a response to the aspirations of the local populace. Questions loom regarding the inclination of international donors to participate, given the prevailing political rift.
The primary agenda of the conference is to introduce forward-thinking and swift reconstruction projects.
The interim Government of National Unity (GNU), led by Adbelhamid Dbaiba, has yet to comment on the matter. Details remain unclear regarding the eastern government's plans for accommodating delegates in a city grappling with extensive damage.
The exact number of casualties from the floods remains contested, but recent estimates reveal a staggering figure of 3,753 dead. The floods left a mark on Derna and surrounding coastal areas, with many victims yet to be discovered.
The flood's magnitude, akin to a tsunami, was attributed to the breach of two old dams, exacerbated by a powerful storm on September 10th, resulting in massive displacement.
Telecommunication services in Derna resumed on September 21st, post-disruptions caused by public outcries on September 18th. Moreover, Amnesty International noted the detention of several individuals voicing dissent in the coastal city.