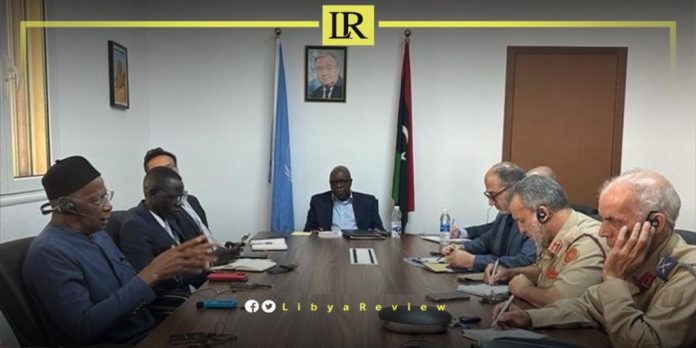 The UN Special Envoy to Libya, Abdoulaye Bathily held a meeting with members of the 5+5 Joint Military Commission (JMC) from the western region.
According to a statement by the UN Mission (UNSMIL), Bathily "listened to their concerns regarding the ongoing political deadlock and its potential ramifications on the security situation, especially in the aftermath of the tragedy in Derna."
He commended their "dedication and patriotism, encouraging them to continue their close cooperation with their counterparts from the eastern region, to fully implement the ceasefire agreement. This collaborative effort aims to create a conducive environment for reconstruction efforts, and to enhance peace and stability in Libya."
Earlier this month, Bathily held a meeting with JMC members to discuss ongoing security challenges, and the need for unified and legitimate institutions through comprehensive elections.
In a statement, Bathily stated that the meeting revolved around immediate security challenges, specifically highlighting the recent tragic incidents in Tripoli. The talks also extended to critical issues such as accountability, and the necessity for cohesive and legitimate institutions to be established through comprehensive elections.
The UN Envoy also emphasized the importance of holding Libyan elections, under a unified government.
Speaking to the UN Security Council on 25 August, Bathily warned that the recent events in Tripoli had been "undermining ongoing efforts to prepare for safe elections." He accentuated the "dire need for legitimate authorities and integrated military and security institutions."
In another context, a devastating storm swept through several eastern regions of Libya, notably the cities of Derna, Benghazi, Al-Bayda, Al-Marj, and Sousse. This resulted in significant destruction and led to the loss of thousands of lives, injuries, and missing individuals.
The Spokesman for the Libyan National Army (LNA), Brigadier General Ahmed Al-Mismari, announced that the number of casualties has climbed to 4,029 victims.