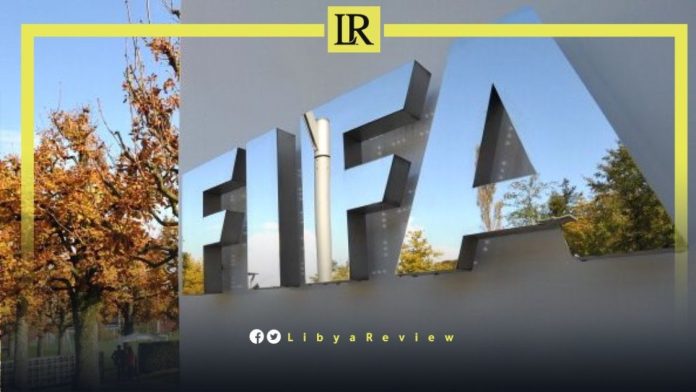 Football's international governing body, FIFA, has extended the international player registration period, for new professionals contracted by Libyan Premier League clubs. This extension comes in the aftermath of the tragic floods in the devastated city of Derna.
FIFA's extension allows clubs to register professional players until 2 October. This came in response to a request from the Libyan Football Federation (LFF).
This decision provides some relief to local football clubs, affected by the recent natural disaster and gives them more time to complete their international player registrations.
Notably, players from European national teams observed a minute of silence before their matches to mourn the victims in Libya and Morocco, which claimed the lives of thousands of people.
Numerous European clubs also expressed their condolences and solidarity with Libya.
"UEFA will observe a minute of silence in all upcoming matches for national teams and clubs until the end of the following week, mourning the victims of the floods in Libya and the earthquake in Morocco," it tweeted.
The organisation further stated that "the hearts of European football are with the people of Libya and Morocco during these difficult times."
On 10 September, a devastating storm swept through several eastern regions of Libya, notably the cities of Derna, Benghazi, Al-Bayda, Al-Marj, and Sousse. This resulted in significant destruction and led to the loss of thousands of lives, injuries, and missing individuals.
The Secretary-General of the United Nations Antonio Guterres has called a flood that killed thousands in Derna, Libya a "symbol of the world's ills."
"Even as we speak now, bodies are washing ashore from the same Mediterranean sea where billionaires sunbathe on their super yachts," Guterres said in the opening of the 78th session of the UN General Assembly, on Tuesday.
"Derna is a sad snapshot of the state of our world – the flood of inequity, of injustice, of inability to confront the challenges in our midst," he added.
The International Organization for Migration (IOM) announced that the floods in northeastern Libya have forced an estimated 43,059 individuals to flee their homes.