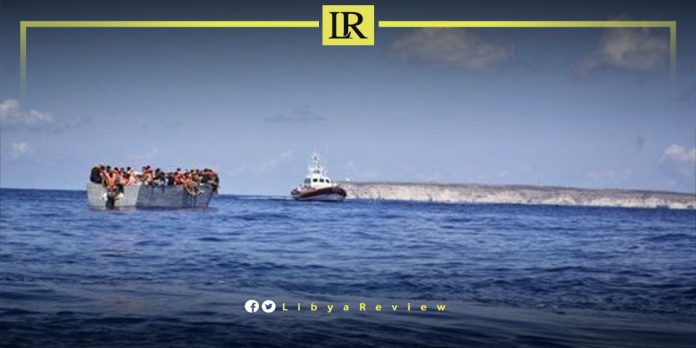 Libya's Coast Guard has successfully conducted a high-stakes rescue operation, saving 110 undocumented migrants off the country's northeastern coast, near Tripoli. With a backdrop of various nationalities, predominantly African, the migrants' perils at sea have cast a spotlight on the broader, ongoing migration crisis stemming from the continent, and the complexities tied to it.
Two inflatable boats housing the migrants encountered distress. As per media reports, the Libyan Coast Guard implemented two separate rescue operations on Saturday afternoon, ensuring the safe retrieval of all individuals on board. Upon rescue, the migrants were brought to a landing point at the Al-Khums naval base, where they were handed over to the relevant authorities, after receiving essential support and assistance.
Libya continues to function as a significant transit country within Africa, navigated by migrants from both African and Arab nations. They converge here with hopes of migrating across the Mediterranean to Europe, utilizing networks of organized trafficking gangs. These groups exploit the ongoing unstable political and security situation in Libya, which has persisted since 2011, magnifying the challenges faced by migrants and authorities alike.
While many migrants embark on this treacherous journey to escape conflict, persecution, and economic hardship in their home countries, the path through Libya and over the Mediterranean is fraught with its own perils, often further complicating the humanitarian crisis unfolding on Europe's southern borders.
Parallel to this, around 140 migrants recently arrived on several Greek islands from Turkey, illustrating the escalating migration to European countries. According to reports, the surge is part of an ongoing uptick in migration, largely attributed by officials to improved sailing conditions during the summer months. A noteworthy point is that, among the arrivals, 51 individuals have ended up on the resort island of Mykonos.
This cycle of perilous migration routes, treacherous sea voyages, and life-threatening situations remains a pervasive issue, prompting questions about the coordinated international response and policies towards the ongoing crisis. While Libya and Greece, among other nations, remain at the forefront of immediate rescue and response, the underpinning factors driving such dangerous migration attempts continue to necessitate a broader, cooperative policy approach from African, Middle Eastern, and European nations alike.
The developments in Libya and Greece once again draw attention to the necessity of international solidarity, comprehensive migration reform, and a commitment to addressing the root causes that drive people to undertake such dangerous journeys.