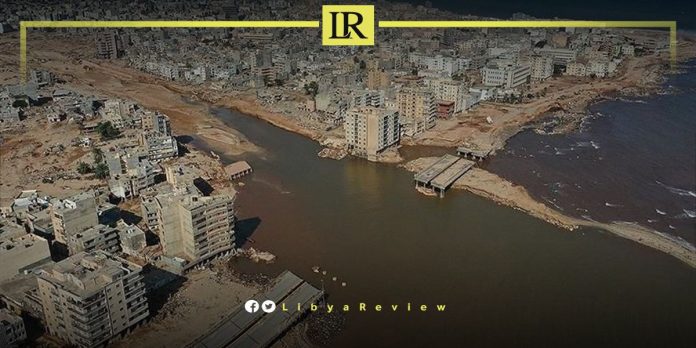 The Vice-President of the European Commission, Josep Borrell, held discussions with Abdoulaye Bathily, the UN Special Envoy and Head of the United Nations Support Mission in Libya (UNSMIL).
The meeting focused on crucial matters concerning Libya's political stability, and the aftermath of storm Daniel.
During their meeting, the two sides exchanged perspectives regarding the present situation in Libya. Their primary agenda was to enhance coordination, and intensify political efforts to pave the way for lasting peace and stability in the war-torn nation.
Borrell reiterated the EU's unwavering support for the facilitation initiative led by Bathily. This initiative has been instrumental in seeking a peaceful resolution to the ongoing conflict in Libya.
The EU and the UN reaffirmed their mutual commitment to collaborate in achieving a sustainable political solution.
The devastating consequences of storm Daniel, also featured prominently in the discussion between Borrell and Bathily.
They emphasised the critical need to continue providing assistance to all Libyans, especially during these challenging times.
On 10 September, a devastating storm swept through several eastern regions of Libya, notably the cities of Derna, Benghazi, Al-Bayda, Al-Marj, and Sousse. This resulted in significant destruction and led to the loss of thousands of lives, injuries, and missing individuals.
The Secretary-General of the United Nations Antonio Guterres has called a flood that killed thousands in Derna, Libya a "symbol of the world's ills."
"Even as we speak now, bodies are washing ashore from the same Mediterranean Sea where billionaires sunbathe on their super yachts," Guterres said in the opening of the 78th session of the UN General Assembly.
"Derna is a sad snapshot of the state of our world – the flood of inequity, of injustice, of inability to confront the challenges in our midst," he added.
The International Organization for Migration (IOM) announced that the floods in northeastern Libya have forced an estimated 43,059 individuals to flee their homes.