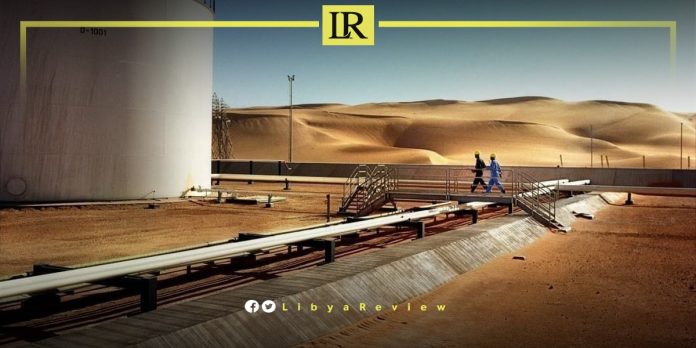 The National Oil Corporation (NOC) of Libya disclosed on Monday that the domestic consumption of natural gas has increased, reaching approximately 1.132 billion cubic feet over the past 24 hours.
The consumption distribution encompasses four main entities, including the General Electricity Company (GECOL), the NOC itself, the Iron and Steel Complex, as well as smaller factories and cement manufacturing plants. A detailed breakdown illustrates that GECOL has been the predominant consumer, utilising around 902 million cubic feet of gas, within the last 24-hour span. Moreover, the NOC utilized an additional 125 million cubic feet.
Subsequently, the Iron and Steel Complex and other smaller industries accounted for the utilization of approximately 91 million cubic feet of gas, while cement factories had a consumption figure of around 14 million cubic feet.
In a preceding announcement earlier in the day, the NOC also revealed that crude oil production in Libya attained 1.208 million barrels per day, on the preceding Sunday.
Notably, Libya's Supreme Council for Energy Affairs has called on the state-owned NOC to expedite negotiations with international companies, to begin investments in the Ghadamis Basin.
During a regular meeting chaired by the Prime Minister of the Government of National Unity (GNU), Abdel-Hamid Dbaiba, the government affirmed the need for supporting flood-affected cities in eastern Libya.
The meeting was dedicated to discussing the outcomes of negotiations conducted by the NOC, with global firms regarding the allocation of Block NC7. This is a designated area within the Ghadamis Basin dating back to 1979.
According to a statement by the GNU, studies have revealed significant oil and gas reserves within Block NC7. These reserves are estimated at approximately 64 million barrels of oil, 39 million barrels of condensates, and a substantial volume of 2.4 trillion cubic feet of gas.