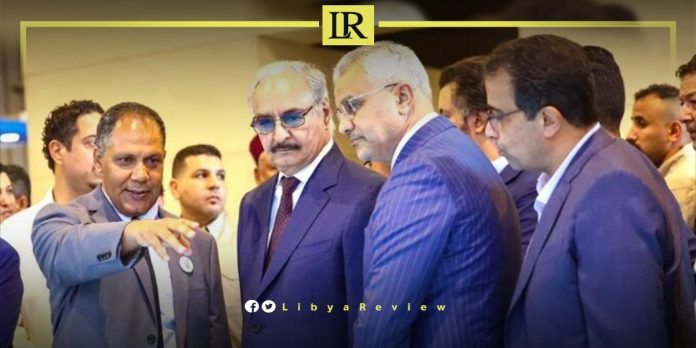 Italy's presence at the 14th edition of the Libya Building Expo in Benghazi, is a testament to their commitment to the event. Approximately 12 Italian companies, including Villata, "C.M. Carpentaria," and "Bongioanni Macchine," have set up special pavilions, showcasing their expertise in various sectors. The Italian-Libyan Chamber of Commerce, led by its President, Nicola Colucci, also has a dedicated exhibition space, representing contributing companies like "Todini Costruzioni," specializing in construction and infrastructure, "Broger," known for its designs, "Termomeccanica" in sewage treatment, and "Renko" in oil and gas.
The Benghazi Expo, inaugurated on 2 October by General Khalifa Haftar, the Commander-in-Chief of the Libyan National Army (LNA), has attracted 230 exhibitors from nine countries, and spans 20,000 square meters.
This expo comes in the wake of catastrophic floods that devastated the eastern region in September. This destroyed 70% of the infrastructure, and 25% of the city of Derna, according to local authorities.
Libya remains a preferred market for Italian companies, particularly in the construction and energy sectors. Despite a remarkable performance in 2022 (with a 79.17% increase, totalling €2.17 billion euros, and a market share of 10.86%), Italian exports to Libya have dropped by 9% in the first half of 2023, reaching €827 million euros and a market share of 7.8% (making Italy, Libya's fifth-largest supplier).
The expo caters to professional visitors across various sectors, including construction, architecture, engineering, interior design, water treatment, environment, HVAC, woodworking, metals, glass, marble, stone, and related machinery, bathroom furnishings, ceramics, horticulture, and public green spaces.
Notably, 14 Turkish companies are also participating, with the Turkish Ambassador to Libya, Canan Yılmaz, attending the inauguration.