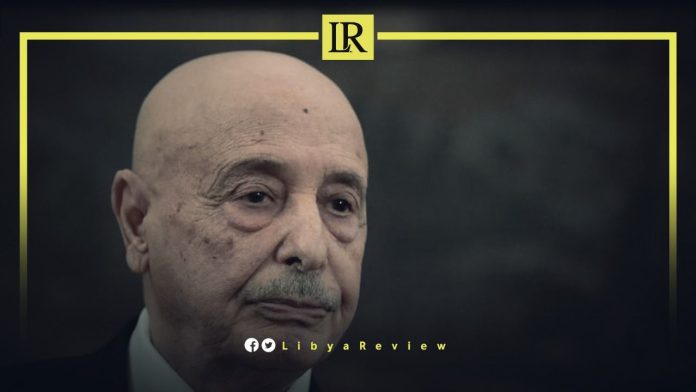 On Saturday, the Libyan House of Representatives (HoR) condemned what they referred to as the Israeli aggression toward Gaza, as well as the Arab and international silence regarding support for the Palestinian cause.
The HoR expressed its disdain in a statement, targeting what it perceives as dual standards when judging the Palestinian people's right to defend themselves. Asserting the inalienable right of Palestinians "to shield themselves against the flagrant and recurrent assaults by the Zionist entity." The Parliament denounced labeling this right as aggression, especially juxtaposed against the overlooking of the brutal killing of Palestinian children, women, and elderly by the "Zionist occupation" machinery.
Emphasising that the Palestinian issue has always been and remains a pivotal matter for Arabs and Muslims, the HoR reasserted its support for the struggle of the Palestinian people. They claim this is the just cause for liberating their land and regaining the independence of their homeland remains at the forefront of the council's advocacies.
Earlier, the Prime Minister of the Government of National Unity (GNU), Abdelhamid Dbaiba, appealed to the international community to put an end to the blatant violations by the Israeli occupation and to terminate the bloody conflict. This international appeal elucidates the urgency for a collective and robust global response to curtail escalating hostilities and humanitarian crises.
In related developments, the Izz ad-Din al-Qassam Brigades, the armed wing of the Palestinian Hamas movement, launched Operation Al-Aqsa Flood on Saturday morning. Many claim this is in response to Israeli military campaigns against Palestinian camps and recurrent invasions of the Al-Aqsa Mosque in recent months. Simultaneously, Avichay Adraee, the Spokesperson for the Israeli army, announced the commencement of "Operation Iron Swords" against Gaza. Israeli warplanes bombed three residential and commercial towers in the Gaza Strip, with the total collapse of the towers witnessed amid billowing smoke.
On Saturday night, the Ministry of Health in Gaza announced that the death toll of Palestinians in the sector had risen to 232, with approximately 1700 others injured.