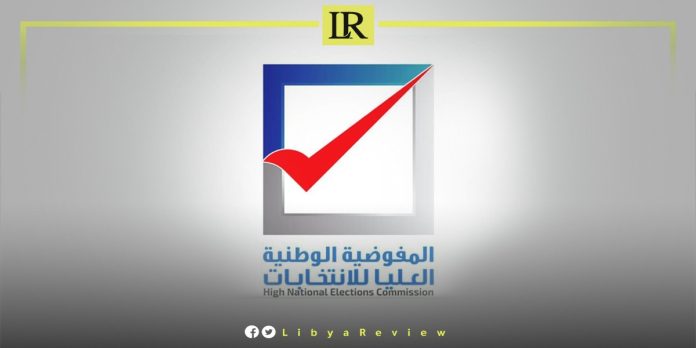 In a steadfast move towards ensuring democratic participation, Libya's High National Elections Commission (HNEC) has signalled its readiness to put electoral laws into action, adhering to international benchmarks and practices to steer the upcoming electoral processes.
In a statement, HNEC affirmed that it stands as an "embodiment of the Libyan people's aspirations toward a future imbued with stability and affluence."
The Commission's commitment is "geared towards enabling citizens to shape decisions through their electoral participation, unswayed by political powers and impartial to ongoing political altercations."
HNEC also highlighted that its operations and alignments, "do not bow to any political entities, ensuring it remains a beacon of unbiased authority amidst Libya's political spectrum."
It "accentuates its drive to formulate laws that not only regulate, but also facilitate an electoral process that responds adeptly to the changing contours of the electoral milieu, ensuring an unimpeded progression through its successive phases."
In the light of aspiring for smooth electoral proceedings, HNEC cast a hopeful gaze towards achieving a harmonious political accord, amongst varying factions.
The commission is optimistic that political entities will "unite to fulfil the prerequisites essential for rounding off the electoral process, thereby facilitating HNEC in assuming its duties, and initiating the execution within the time boundaries set by the thirteenth constitutional amendment."
Last week, Speaker of the Libyan Parliament, Ageela Saleh referred the laws for the Presidential and Parliamentary elections to HNEC.
The Libyan Parliament unanimously passed laws for the Presidential and Parliamentary elections, according to Spokesman, Abdullah Blaiheg.
The legislation was prepared by the 6+6 Joint Committee, which consists of MPs and members of the High Council of State (HCS).
During the session in Benghazi, the House Speaker, Ageela Saleh announced that he had received the election laws from MP, Jalal Al-Shuaybi.
Saleh confirmed that these laws, in accordance with constitutional amendments, are inclusive and do not exclude any eligible candidates, whether civilian or military.
Saleh praised the Joint Committee for achieving this milestone and stated that it lays the foundation for consolidating authority in the country. He added that the laws are fulfilling the Libyan people's desire for elections.
For its part, the HCS in Libya has taken a stance against the Parliament Speaker, accusing him of failing to adhere to electoral laws.
In response to the approval of laws, Mohamed Maazeb, a member of the HCS, voiced concerns.
He stated to Sputnik News, "Parliament Speaker Ageela Saleh is attempting to form a new government without abiding by electoral laws," emphasizing that Saleh intends to retain these laws until his objectives are met.