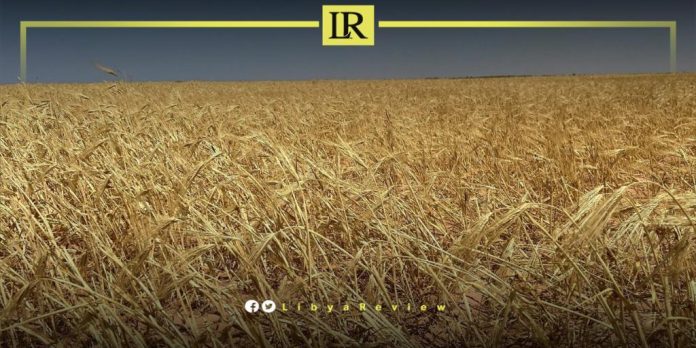 The Foreign Minister of the Libyam Parliament-designated government, Abdel-Hadi Al-Hwaij revealed plans to secure an agreement with Russia regarding the supply of grain.
In an interview with Russia's news agency, Sputnik, he said that the authorities in eastern Libya are aiming to finalize a deal on grain imports from Russia.
Responding to questions about any existing agreements between Libya and Russia on food supplies, the minister explained that the government is "actively working on developing such an agreement."
He affirmed the importance of grain imports from Moscow, highlighting that this matter will soon become a priority for Libya.
Earlier, the Russian Minister of Agriculture, Dmitry Patrushev announced that the delivery of free grain supplies from Russia to African countries is expected to commence within a month, to a month and a half.
Last month, Russian President Vladimir Putin received the General Commander of the Libyan National Army (LNA), Field Marshal Khalifa Haftar at the Kremlin.
Kremlin Spokesman, Dmitry Peskov said that the primary focus of the meeting was the evolving situation in Libya, and overarching regional dynamics.
In a briefing statement, the LNA emphasized the high-level nature of the meeting. The statement highlighted: "In the heart of Moscow, Field Marshal Khalifa Haftar, Commander-in-Chief of the LNA engaged in comprehensive discussions with Russian President, Vladimir Putin, and was also in talks with Russian Defence Minister, Sergei Shoigu."
The press office, however, did not delve into further details about the discussions during the meeting.
During his visit to Russia, Haftar also paid a visit to the Grand Mosque of Moscow, invited by Rawi Ain Al-Din, the Head of the Russian Council of Muftis.
Libya is currently divided between two main rival administrations: the Tripoli-based Government of National Unity (GNU) in the west, and the Parliament-designated government in the east.