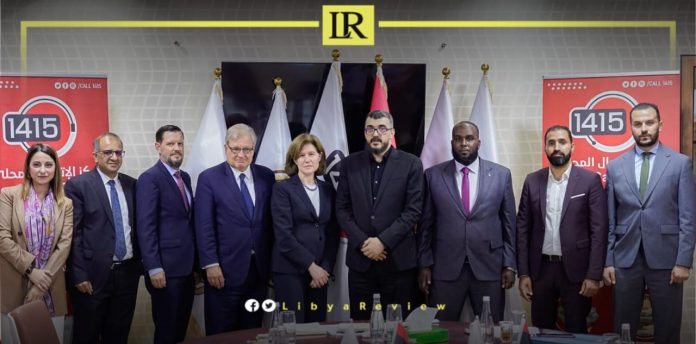 Badr Al-Din Al-Tumi, Libya's Minister of Local Government recently met with an American delegation, to discuss US strategy for preventing conflict, and enhancing stability in Libya. Special attention was directed toward the reconstruction efforts in the cities of Derna and Murzuq.
The meeting, held on Tuesday, included Ann Witkowsky, the US Assistant Secretary of State for Conflict and Stabilization Operations, and Richard Norland, US Special Envoy to Libya. Representatives from the United Nations Development Programme (UNDP) in Libya were also present, to enhance cooperation in conflict prevention and peacebuilding, particularly in Murzuq.
Al-Tumi informed the officials about a visit by the local governance delegation to Murzuq in September. He detailed the governmental measures taken to implement emergency works in the municipality, to facilitate the return of citizens, involving reestablishing electricity and water supplies and maintaining numerous houses.
He highlighted that the ministry's steps and the recent return of some families, could serve as an encouraging model for the town's remaining residents. Especially with ongoing efforts to stabilize the city.
The importance of including the afflicted city of Derna and areas affected by storm Daniel, within the scope of cooperation in reconstruction and local development areas was affirmed. This effort aims to support the inhabitants of these regions, offering them capacity-building and development opportunities.
Al-Tumi also reviewed government actions executed by the emergency and rapid response team, praising the coordination between UN organizations, USAID, and the Government of National Unity (GNU) in managing the humanitarian response for Derna and the Green Mountain region.
The dialogue underscores a mutual commitment towards enhancing stability, implementing effective conflict prevention strategies, and ensuring the rebuilding of war-torn regions in Libya. This collaborative, international effort brings hope for a stabilized and revitalized future for the affected Libyan cities.