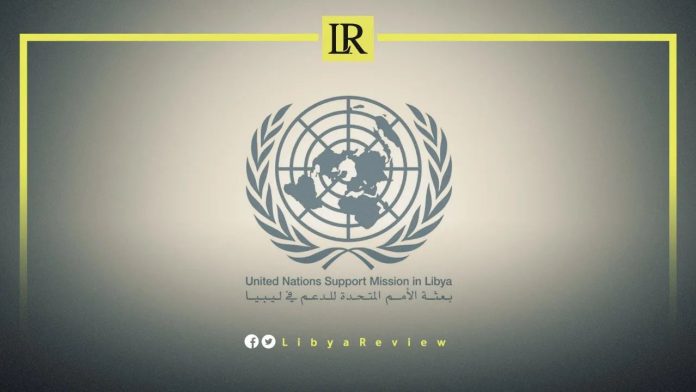 On Wednesday, the United Nations Support Mission in Libya (UNSMIL) said in a statement that it has concluded an initial technical review of the Presidential and Parliamentary election laws.
It added that the laws were officially received by UNSMIL from the Speaker of the Libyan Parliament on 5 October.
UNSMIL commended the dedication of the 6+6 Joint Committee in formulating the laws, which stand as a significant compromise between committee members.
Following the initial review and consultations held with key Libyan stakeholders, especially the High National Election Commission (HNEC), UNSMIL affirmed that these updated laws can serve as a solid foundation for conducting elections. However, their successful implementation necessitates the sincere commitment of all parties, with a special emphasis on major leaders.
Nevertheless, several contentious issues remain unresolved, and it underscored that these matters demand a political settlement due to the underlying lack of trust among various political, military, and security stakeholders.
According to UNSMIL, these issues include:
1-The requirement for a mandatory second-round Presidential election, independent of the candidates' votes.
2-The linkage between Presidential and Parliamentary elections, making the success of the National Assembly elections contingent on the Presidential elections.
3- The establishment of a unified government to lead Libya to elections, and end the era of interim governments.
4- The need for full inclusivity, encompassing all Libyans, including women and various cultural groups.
UNSMIL underscored that these issues are primarily political in nature, necessitating a national consensus to pave the way for elections.
The Mission called on major stakeholders to engage in constructive dialogue in good faith, to finally address these long-standing challenges.
On the other hand, HNEC has signalled its readiness to put the electoral laws into action, adhering to international benchmarks and practices to steer the upcoming electoral processes.
In a statement, HNEC affirmed that it stands as an "embodiment of the Libyan people's aspirations toward a future imbued with stability and affluence."
The Commission's commitment is "geared towards enabling citizens to shape decisions through their electoral participation, unswayed by political powers and impartial to ongoing political altercations."
HNEC also highlighted that its operations and alignments, "do not bow to any political entities, ensuring it remains a beacon of unbiased authority amidst Libya's political spectrum."
It "accentuates its drive to formulate laws that not only regulate, but also facilitate an electoral process that responds adeptly to the changing contours of the electoral milieu, ensuring an unimpeded progression through its successive phases."
In the light of aspiring for smooth electoral proceedings, HNEC cast a hopeful gaze towards achieving a harmonious political accord, amongst varying factions.