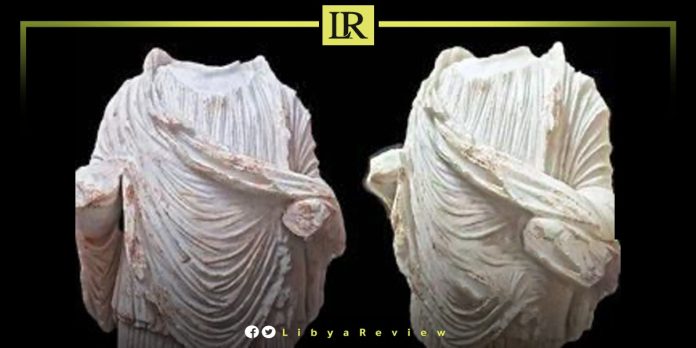 France is set to return a rare archaeological artefact to Libya, sources told Libya's Al-Wasat newspaper. This precious piece is a Greek marble statue, from the city of Cyrene.
According to the source, France will officially hand over the artefact to Libyan authorities on Thursday.
The French judiciary identified the statue and its origin, following extensive investigations conducted in recent months, which led to the decision to return it to Libya.
The formal transfer will take place at the Libyan Embassy in Paris, with the presence of a delegation from the Libyan Ministry of Foreign Affairs, Al-Wasat said.
Earlier this week, Switzerland said it is preparing to return a list of stolen Libyan artefacts to the Ministry of Foreign Affairs. These valuable pierce had been seized by Swiss authorities.
Switzerland's Ambassador to Libya, Joseph Renggli presented the list on Tuesday.
Mohamed Faraj, the Director of the Antiquities Department in Libya, has confirmed that arrangements are being made for the formal handover of these artefacts. The Libyan Embassy in the Swiss capital, Bern, has been working with Swiss authorities to facilitate the transfer.
Once the artefacts are officially returned, they will be transported to Tripoli, where they will be placed under the care of Libya's Antiquities Department.
In August, Libya's Tourist Police and Antiquities Protection Department successfully uncovered an archaeological site dating back to the late Roman period.
The incident occurred after the Western Branch of the Department received a report about a suspected archaeological site, in the municipality of Zawiya Al-Markaz, specifically in the Bernawi area.
Upon examination, it was confirmed that the site is indeed of archaeological significance. According to the preliminary report, it is a "house dating back to the late Roman period."
Necessary legal measures have been taken, and members of the Tourist Police have been assigned to safeguard the site against vandalism and theft.