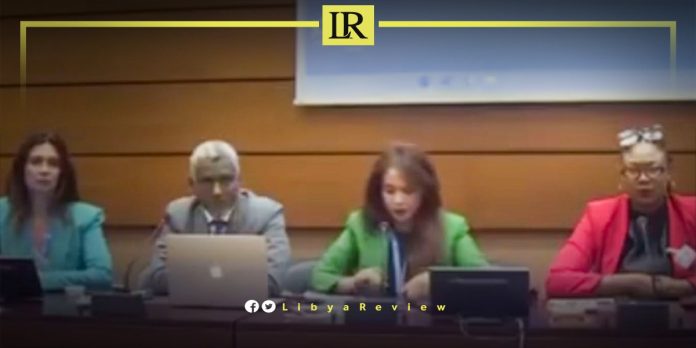 In a crucial meeting with the United Nations, Issa Abdulmajid, the Libyan government's Minister Commissioner for African Affairs, issued a vital appeal for consolidated efforts towards the reconstruction and development of the flood-hit city of Derna.
During a conference in Geneva, Abdulmajid emphasised the severity of the situation in Derna. He highlighted the government's role in dealing with the devastating floods that struck the Jebel Al-Akhdar area. He described the tragedy as "immense," noting that whole neighbourhoods have been wiped out and some bodies remain at sea.
Abdulmajid openly invited humanitarian organisations, companies, and businessmen to visit Derna, urging them to attend its upcoming reconstruction conference.
In this moment of severe crisis, the Libyan government is reaching out, seeking support not only in rebuilding the city's physical structures, but also in addressing the unfolding humanitarian crisis, aiming to breathe life back into the devastated area and provide relief to its affected inhabitants.
Notably, the United Nations confirmed that a coalition of 21 humanitarian organisations has delivered crucial aid to over 125,000 individuals affected by a severe cyclone in eastern Libya.
Out of a total of 250,000 people requiring assistance in the afflicted areas, approximately half have been catered to, as reported by OCHA.
The report was disseminated through OCHA's official website. It emphasised the ongoing supportive actions of the organisations in areas that were hard-hit by the cyclone.
Additionally, international search and rescue teams from Turkey, Egypt, and the UAE continue their operations, with the city of Derna experiencing the most severe impacts from the disaster.
The International Organisation for Migration (IOM) issued an urgent plea to amplify donor funding, aiming to escalate early recovery efforts in the most affected areas. A staggering $22 million dollars is the anticipated financial requirement to expedite these critical initiatives, with only approximately 30% of the sum currently secured.
On 10 September, eastern Libya experienced intense flooding that swept away entire neighbourhoods, leading to thousands of deaths and disappearances. Homes were submerged, and significant infrastructure damage was observed due to the Mediterranean storm, Daniel.