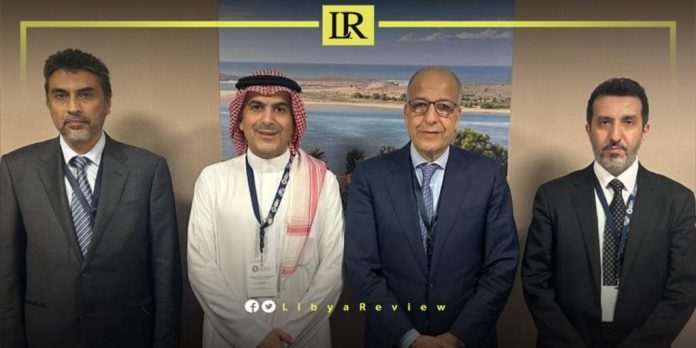 The Governor of the Central Bank of Libya (CBL) Al-Siddiq Al-Kabir held talks with his Saudi counterpart, Ayman Al-Sayari on Friday, at the annual meetings of the IMF and World Bank.
During their meeting, the officials discussed potential areas of cooperation between their respective central banks. The meeting signals a noteworthy initiative towards fostering bilateral ties in the financial sector, amid global economic conversations.
Al-Sayari also met with Abdulrahman Mohammed Abdullah, the Governor of the Central Bank of Somalia, where they explored various topics.
The past decade has seen Libya navigating through tumultuous waters, with its economic and political systems undergoing substantial challenges. The country has been grappling with civil unrest, political instability, and conflicts, all of which have subsequently impacted its financial institutions and economic infrastructure.
In contrast, Saudi Arabia, being one of the most robust economies in the Middle East, has maintained a stable financial system, and has often played an instrumental role in regional financial collaborations.
The relationship between Saudi Arabia and Libya in terms of financial cooperation and stability is vital for several reasons.
First, both nations, being rich in oil reserves, share common interests in stabilising and optimising the management of resources in the face of global economic shifts, and oil market fluctuations. Secondly, due to Libya's recent past fraught with conflicts and political instability, international partnerships, especially with economically sturdy nations like Saudi Arabia, can pave the way toward financial stability and recovery.