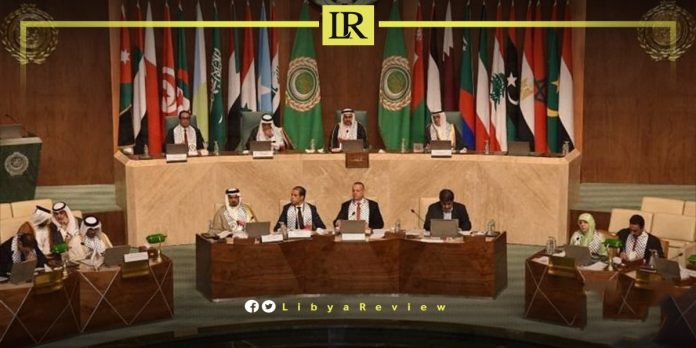 Several Libyan MP's, including Abdul Salam Nseir, Ahlam Al-Lafi, Abu Salah Shelbi, and Hassan Al-Barghouti took part in the first general session of the Arab Parliament for the fourth legislative term. This was held at the headquarters of the Arab League Secretariat-General in Cairo.
The session discussed the current developments in Palestine, including systematic violations by Israeli forces, an ongoing aggressive war targeting neighbourhoods and cities, and the deliberate targeting of civilians in Gaza. These actions have resulted in the loss of thousands of lives and injuries.
The Arab Parliament warned of the gravity of the situation, which could "lead to a regional explosion, amid the shameful silence of the international community in the face of these inhumane practices." It expressed "full solidarity with the Palestinian people during this pivotal moment for the central, and essential Arab cause."
Additionally, the general session reviewed the draft resolutions and laws presented by parliamentary committees. These aim to monitor and follow all political events and developments in Arab countries, throughout the year.
The session also addressed the ongoing efforts to resolve Arab crises, and issues through political solutions. In addition to developing a parliamentary vision to counter the travel of foreign fighters and prevent their movement between Arab countries. It also discussed the current economic conditions in the region, and the support for joint efforts.
Last week, the Libyan Parliament-designated Prime Minister, Osama Hammad provided a comprehensive brief on the government's preparedness and its strategy for reconstructing the city of Derna, and areas adversely affected by the deadly storm Daniel.
This came during a meeting with the Speaker of the Parliament, Ageela Saleh. The meeting was also attended by the Chairman of the Benghazi-based Reconstruction and Stabilization Committee.