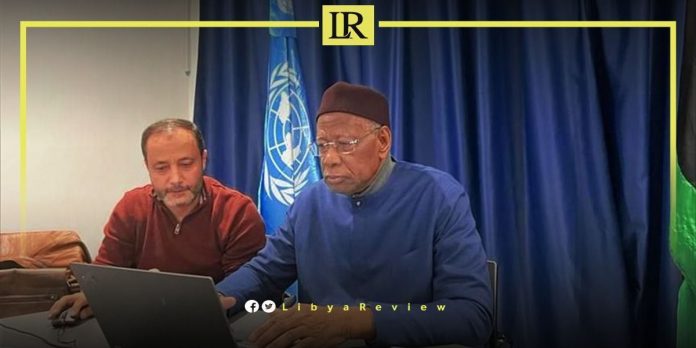 On Monday, the UN Envoy and Head of the United Nations Support Mission to Libya (UNSMIL), Abdoulaye Bathily voiced concerns over the profound governance flaws within Libya, a revelation highlighted by the recent catastrophe in Derna.
Bathily underscored key challenges, including poor maintenance of dam systems, ineffective resource management, and a notable absence of efficient mechanisms to manage natural disasters. He emphasized the persistent lack of a unified political decision-making process at the national level.
In his periodic report to the Security Council on Monday, the Envoy noted that UN agencies have conducted a preliminary evaluation of the damages in flood-affected areas, outlining immediate requirements and future needs.
He expressed his concerns to the Security Council, over the growing political division in Libya and how this might hinder reconstruction initiatives in Derna, and its neighbouring regions.
Bathily pointed out the ongoing disputes among Libyan leaders concerning the jurisdiction and authority over reconstruction projects, especially in the east and west of the country.
He also highlighted the UN's recommendation to set up a consolidated national platform, to evaluate the extent of the damage, and the estimated costs of reconstruction.
While the majority of the reconstruction expenditure is expected to be borne by Libya, Bathily cautioned that the prevailing tensions among Libyan leaders could lead to a sense of disenchantment among the people of Derna.
On 10 September, a devastating storm swept through several eastern regions of Libya, notably the cities of Derna, Benghazi, Al-Bayda, Al-Marj, and Sousse. This resulted in significant destruction and led to the loss of thousands of lives, injuries, and missing individuals.
Floods from storm Daniel have inflicted substantial damage in northeast Libya, affecting housing, healthcare facilities, water networks, and other infrastructures. As per United Nations data, the catastrophe has prompted the displacement of 42,000 individuals as of mid-October.
Relief entities, diligently operating in the field, performed comprehensive needs assessments throughout the flood-affected areas in late September. Vital necessities were identified, with food, health services, protection, shelter, and sanitation emerging as critical needs.
Recent statistics unveil a tragic scene, recording over 4,000 fatalities and approximately 10,000.