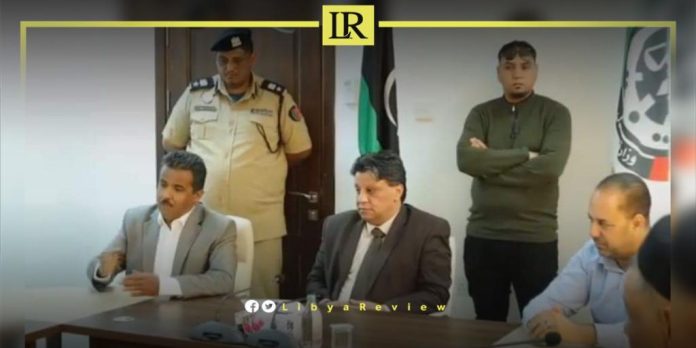 The Libyan Parliament-designated Justice Minister, Khaled Masoud discussed the reconstruction of Derna, and related legal and judicial matters in a meeting on Tuesday with Derna district representatives, Hamad Al-Bandaq and Faraj Al-Safti.
Masoud also met with a delegation from the Council of Benghazi Dignitaries and Elders.
During the meeting, he emphasised the "importance of progress in national reconciliation, advocating for unity, and putting past disagreements among Libyan brethren behind." He pointed out that the solidarity shown in Derna, "reflects the united spirit and resolve among Libyans, and relentless efforts towards achieving national reconciliation."
The Minister was also honoured for his "significant role in establishing justice transparently, in addition to the notable leadership of the Libyan government during the Derna crisis."
Notably, the Minister of Justice of the Government of National Unity (GNU), Halima Ibrahim Abdel-Rahman met with her Iraqi counterpart, Khaled Shawani in Baghdad. They discussed activating a prisoner exchange agreement, and a judicial cooperation treaty.
During a meeting on the sidelines of the 39th Council of Arab Justice Ministers, both ministers deliberated on enhancing the prisoner exchange agreement and judicial cooperation between the two countries.
In March, the Iraqi Foreign Ministry expressed its desire to reopen its Embassy in Libya.
In a statement published on its website, the Iraqi Foreign Ministry said that "the announcement of this desire came during a meeting that was conducted by an Iraqi delegation from the ministry to the Libyan capital, Tripoli."
"The Iraqi diplomatic delegation, which was instructed by Deputy Prime Minister and Minister of Foreign Affairs, Fuad Hussein to Libya completed their visit. They held a series of meetings, including with the Libyan National Security Adviser, Ibrahim Bushnaf," it added.