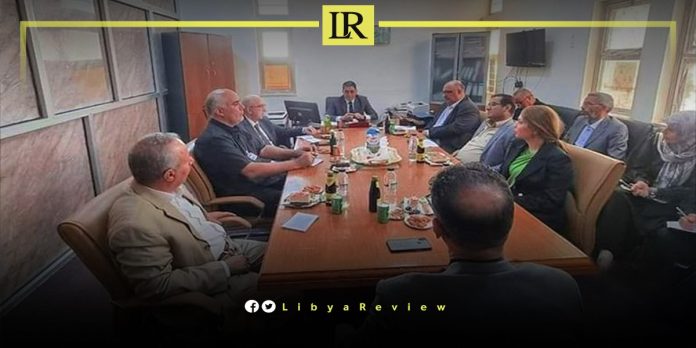 On Wednesday, the Libyan-Parliament designated Prime Minister, Osama Hammad tasked the Ministry of Labour to enhance efficiency across government ministries and institutions.
As part of these efforts, offices have been equipped with the necessary equipment. Challenges were discovered in areas such as overlapping services between the Ministry of Labour and the Civil Service Ministry, issues with foreign workers, training, struggling companies, and more.
Collaboration with Jordan has been initiated to address these issues.
Over thirty trainees have been sent to Jordan for an IT course. An internal training plan will be implemented soon.
Members of a visiting Jordanian advisory delegation expressed gratitude for the warm reception. They conveyed condolences for flood victims in the eastern region, and were pleased to contribute to the ministry's strategic plans.
Concluding the meeting, the Minister issued instructions for a maintenance assessment of the Quminis office, aiming to enhance services for local citizens.
Earlier this month, the Libyan Parliament Speaker, Ageela Saleh engaged in critical discussions with the Libyan Minister of Labour, Abdallah Al-Sharif Arhuma, and the Jordanian delegation.
Amongst the pivotal talking points, the delegation focused on training and vocational rehabilitation, regulation of expatriate labour, and comprehensive assessments of the conditions of struggling companies.
Libya, which is grappling with socio-economic challenges, takes a stride towards diplomatic and consultative collaborations, underpinning the emphasis on vital sectors such as labour and vocational training. The Jordanian delegation's visit is not merely a diplomatic gesture, but stands as a testament to an envisioned partnership that traverses borders, cultures, and shared aspirations for robust employment and vocational frameworks.