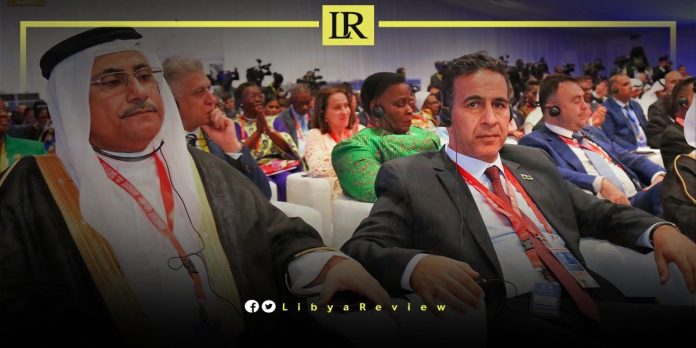 Libya showcased its Parliamentary stance on the global stage, during the 147th General Assembly of the Inter-Parliamentary Union (IPU) held in Luanda, Angola. The North African nation was represented by a delegation from the Libyan Parliament.
Headed by the First Deputy Speaker of Parliament, Fawzi Al-Nuwairi, Libya's delegation made its presence felt at the prestigious assembly. The delegation participated in various discussions, aligning with the global Parliamentary community on crucial issues.
During the assembly, the Libyan delegation voiced their concerns over human rights violations in the Gaza Strip, calling for an immediate halt to the genocide and bloodshed occurring in the region. The stance echoed Libya's continuous efforts towards addressing global humanitarian issues.
Libya's active participation in the IPU assembly also marked a step towards strengthening its diplomatic relations on the international stage. The assembly provided a platform for dialogue and discussions, enabling nations to come together and deliberate on significant global challenges and Parliamentary action for peace, justice, and strong institutions.
The assembly served as a crucial platform for Libya to engage with the global Parliamentary community, reflect on international issues, and foster diplomatic ties, showcasing its commitment towards a peaceful and just global society.
Libya has been in chaos since a NATO-backed uprising toppled longtime leader, Muammar Gaddafi in 2011. The county has for years been split between rival administrations, each backed by rogue militias and foreign governments.
The current stalemate grew out of the failure to hold elections in December 2021, and the refusal of Prime Minister Abdel-Hamid Dbaiba, who is leading the transitional government, to step down.