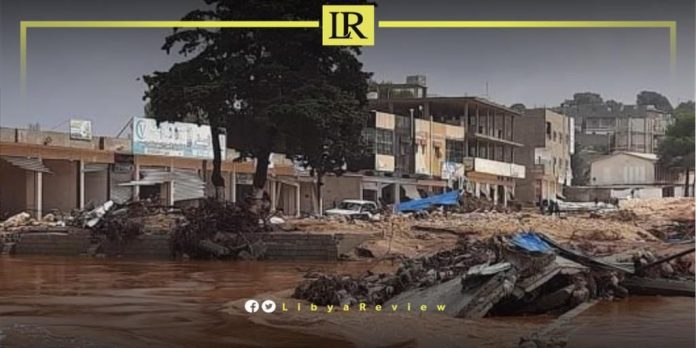 The United Nations Office for the Coordination of Humanitarian Affairs (OCHA) has reported that an estimated 400 children have been separated from their families, due to recent flooding in eastern Libya.
Humanitarian workers conducted 17 primary source interviews, and 15 home visits in Benghazi and Shahat, pinpointing those most impacted by the floods.
There has been a noticeable delay in the official registration of these unaccompanied children. Yet, humanitarian workers are adopting a rapid registration approach to facilitate family reunifications, or find alternative solutions. The report also noted ongoing support for individuals who have lost their documents.
"Based on their experience with other crises, humanitarian partners estimate that at least 400 unaccompanied children require various forms of support. Some are cared for by close relatives in a safe and stable environment, while others find themselves in more perilous situations due to the absence of primary caregivers," the report stated.
Active humanitarian entities carried out a rapid assessment of child protection needs from 15-20 October. Community care arrangements were established for 235 unaccompanied children in Benghazi.
Notably, UNICEF Libya has announced the beginning of rehabilitation efforts for 11 schools, in the cities of Al-Bayda and Shahat, eastern Libya. This aims to assist in returning students from Derna, to their educational institutions.
In a statement issued on Sunday, UNICEF highlighted its ongoing work to ensure the safe return of children to school, and the resumption of their education, particularly in the aftermath of the recent deadly floods.
The statement also pointed out that a rapid assessment of the schools affected by the floods has initiated the process of cleaning and rehabilitation. These efforts are intended to support the Ministry of Education in reopening these schools, for the start of the academic year in Derna.
UNICEF further indicated its commitment to providing essential classroom furniture, including student and teacher desks, as well as replacement whiteboards for those damaged by the floods.
The Libyan Education Department in Derna has confirmed that approximately 300 teachers were victims of the devastating floods that struck the city last month.
According to Abdel-Hamid Hamad, the Head of the department, classes are set to resume on 28 October, after the Ministry of Education assesses the extent of the damage.