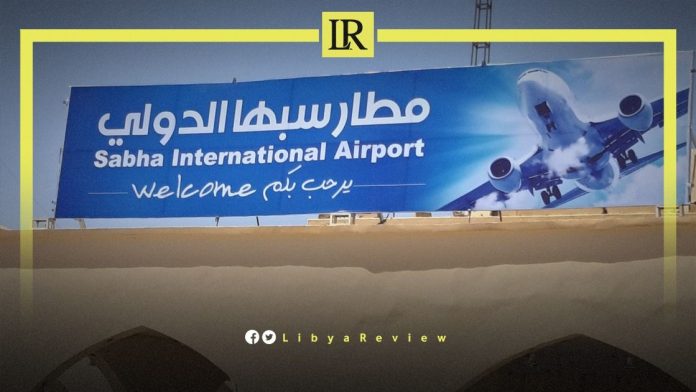 Sebha Airport's Director General, Taher Belqasem confirmed that all necessary preparations are complete for the airport to resume international flights.
Belqasem, in a statement to Al-Tanasuh TV, expects the first flight to Egypt, in mid-November. He is preparing an international flight schedule, as the airport regularly operates 11 domestic flights and 5-6 flights to oil fields.
Sebha Airport is gearing up for a significant leap. This development comes amidst Libya's ongoing efforts to revive and stabilize its infrastructure.
The city serves as a vital link between the southern region, and the rest of the world. Its upgrade enhances connectivity and economic prospects. The launch of international flights marks an important milestone, and promises enhanced connections with neighbouring countries and beyond.
This move is expected to stimulate trade, tourism, and investment in the region. Despite past challenges, such as political instability, the airport's readiness signifies hope and resilience.
The goal is a fully operational hub, integrated into global air traffic networks. Sebha Airport's readiness for international operations marks a significant stride for Libya. It symbolizes progress, hope, and the potential for greater integration with the global community.
On Thursday, the Libyan Ministry of Interior announced the discovery of 1,430 war-era ordnances, close to a project site, strategically positioned near Sebha International Airport.
The Ministry stated that the discovery was a result of a report from Al-Qarda Police Station in Sebha. Upon receiving the information, the Explosive Ordnance Disposal (EOD) division of the Southern Criminal Investigation Department was dispatched to the scene. The team quickly embarked on securing the area, and assessing the potential threat
The unearthed ordnances comprise of 155-125 type artillery shells, various artillery shell mechanisms, Grad rockets (type 106), and mortar projectiles, sized 180-161.
For public safety, all recovered munitions have been carefully transferred to secure storage units, pending their safe demolition, as per global protocols.
Unexploded ordnances (UXO), such as the mortar shells found in this area are a serious concern. They pose a significant threat to civilian populations, who can accidentally trigger these devices, leading to severe injury or death.
The disposal of such devices is a complex process that requires specialised teams and equipment to safely handle and neutralise the explosives.