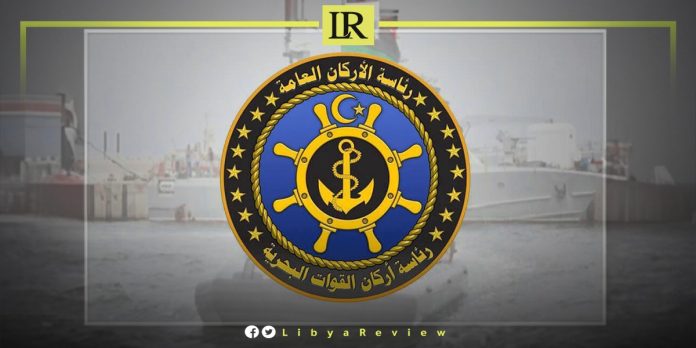 The Libyan Naval Forces celebrated their 61st anniversary on Thursday, reiterating their ongoing commitment to safeguarding Libya's seas. The navy's headquarters marked this significant milestone by affirming its "unwavering resolve, and determination to continue fulfilling its sacred national duty of ensuring and protecting Libya's sovereignty, over its territorial and economic waters."
On this historic occasion, the naval headquarters issued a statement to assure the Libyan people of its "continuous efforts with utmost resolve in carrying out its national duties." They extended "hearty congratulations filled with appreciation and gratitude to the General Commander of the Libyan National Army (LNA) Khalifa Haftar, on behalf of all personnel." Moreover, they asserted their "readiness and complete preparedness to carry out their responsibilities on land and at sea, paying tribute to the martyrs and wishing a speedy recovery to the wounded."
The Libyan Naval Forces have a storied history, playing a pivotal role in maintaining the maritime security of Libya, ensuring the safety of its maritime borders from external threats, and illegal activities such as smuggling and human trafficking. The navy has been instrumental in upholding Libya's sovereignty, especially during times of political turmoil and foreign interventions.
The commemoration of the naval forces' anniversary comes at a time when Libya is working towards consolidating its security forces, and enhancing its military capabilities. The country has been making strides in its efforts to build a unified and strong military, essential for safeguarding its sovereignty, and promoting stability within the region.
Moreover, Libya's strategic location along the Mediterranean has always underscored the crucial role its naval forces play, not only in national security but also in regional maritime security. Efforts in policing its waters and collaborating with neighbouring countries and international forces, have significantly contributed to the broader objective of maintaining peace and security in the Mediterranean region.
The 61st anniversary celebration is a testament to their enduring commitment and significant contributions in securing Libya's maritime boundaries, and supporting the broader objectives of national and regional stability. As Libya continues on its path towards stability and peace, the navy remains a cornerstone in these efforts, showcasing the importance of a strong and capable military in fostering a conducive environment for progress and prosperity.