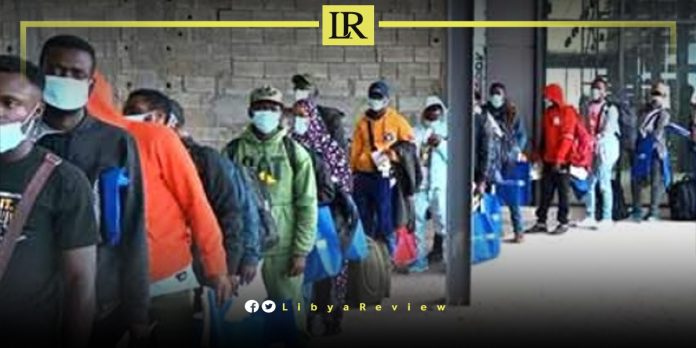 In a coordinated operation with the International Organisation for Migration (IOM), the Ghanaian Embassy in Libya has overseen the safe repatriation of 169 Ghanaian nationals.
This initiative forms a critical part of Ghana's commitment to assist and protect its citizens abroad, particularly those caught in difficult circumstances.
Amidst the broader migration crisis, the safe return of these individuals from Tripoli's Mitiga Airport to Accra marks the fourth successful repatriation effort this year, with the total beneficiaries for 2023 reaching approximately 629.
According to the Embassy's statement, the third batch included 134 Ghanaians who voluntarily returned from Misrata to Ghana, on 10 October.
Ghana's repatriation efforts have concentrated on the most vulnerable populations, including individuals in detention, those with health issues, families with children, the stranded, and the destitute requiring urgent assistance.
The embassy acknowledges the growing requests from Ghanaians in Libya to return home, and is in talks with IOM to arrange subsequent repatriations. These discussions aim to ensure that more citizens can return before the end of the year.
The Ghanaian Embassy expressed profound gratitude to the IOM for their continuous support in creating safe repatriation pathways. It also praised the concerted efforts of leaders of the Ghanaian community, who play a pivotal role in the voluntary return of migrants.
This repatriation mission underscores Ghana's dedication to global humanitarian principles, emphasising the importance of safe returns, and the reunification of families. It aligns with international efforts to uphold human dignity and address the complexities of migration.
Notably, the United Nations High Commissioner for Refugees (UNHCR) has announced that approximately 186,000 individuals have successfully reached Europe via the Mediterranean, this year.
Ruven Menikdiwela, the head of the UNHCR's New York office, informed the UN Security Council that about 130,000 of these arrivals were registered in Italy. This number represents an 83% increase compared to the same period last year. Tragically, more than 2,500 individuals have been reported missing or deceased since the beginning of the year, through 24 September.
Menikdiwela highlighted that over 102,000 people attempted the perilous journey across the Mediterranean from Tunisia, a staggering 260% rise from last year. Additionally, more than 45,000 individuals tried to cross from Libya. Beyond Italy, boats also made their way to Greece, Spain, Cyprus, and Malta.
The recent surge in migrant numbers has instigated tensions within the European Union regarding measures to mitigate the influx.