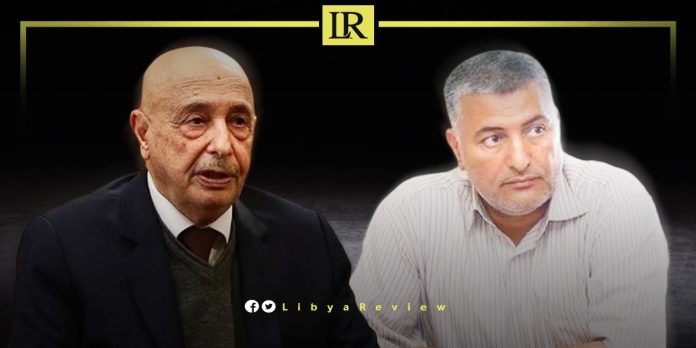 In a significant development aimed at political stabilisation, Libyan authorities announced upcoming talks between Ageela Saleh, the Speaker of the Libyan Parliament, and Mohamed Takala, the Chairman of the High Council of State (HCS).
This dialogue aims to expedite the formation of a unified government, a pivotal step for steering the country towards a much-anticipated Presidential and legislative elections.
Saleh's Media Adviser, Fathi Al-Marimi underscored the constructive developments made by the 6+6 Joint Committee. This is a joint effort between the Parliament and the HCS, which has been working autonomously to lay the groundwork for a unified administrative structure.
He added that the committee's work has been integral in advancing the initiative for a united government, tasked with both overseeing the electoral procedures and managing the day-to-day affairs.
Contrary to circulating reports of a potential Cairo meeting, Al-Marimi stressed that the aim is to "form a focused government, with its fundamental role being the facilitation of a transparent electoral process and the assurance of essential public services, moving away from the faction-based appointments of the past."
This marks a significant stride toward unifying the nation's governance, and fulfilling the public's aspiration for a stable and democratic Libya.
Meanwhile, Libyan political parties have raised concerns about the involvement of the United Nations Support Mission in Libya (UNSMIL), in the nation's electoral affairs.
These parties claim that the UNSMIL is obstructing the electoral process, and violating Libya's sovereignty by interfering in the recently approved electoral laws. This has sparked a discussion on the UN's role in Libya's path towards democratic development, and political stability.
UNSMIL has reviewed the Libyan electoral laws, suggesting that the remaining issues need a political settlement through constructive dialogue and goodwill. However, Libyan parties perceive these actions, and the US-backed stance of the Mission, as a hindrance to political solutions in Libya.