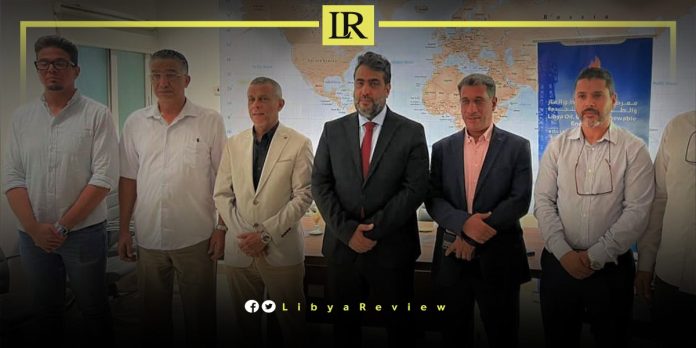 On Tuesday, Libya's Ministry of Electricity and Renewable Energy, led by Awad Al-Badri, is actively seeking to enhance investment opportunities in electricity and renewable resources.
In a forward-thinking initiative, the minister held pivotal discussions to bolster investment opportunities, with a clear vision to navigate Libya towards energy sustainability and economic growth.
These strategic discussions took place during his visit to the Benghazi Chamber of Commerce, Industry, and Agriculture. The delegation focused on establishing a collaborative framework to set the stage for the forthcoming International Exhibition for Oil, Gas, and Renewable Energies.
Organised by the Ministry, in collaboration with the Benghazi Chamber, this exhibition is scheduled from 13-15 November, showcasing Libya's commitment to integrating into the global renewable energy movement and inviting international partnerships.
This initiative underscores the Libyan government's commitment to fostering renewable energy solutions, reinforcing its dedication to building a robust, sustainable, and environmentally conscious energy sector.
Libya is taking decisive steps towards diversifying its energy mix, by embracing renewable energy sources. This shift is part of the government's long-term vision to reduce dependency on fossil fuels, and to establish a more sustainable and eco-friendly energy sector.
The recent turmoil and conflicts in Libya have significantly impacted its infrastructure, including the energy sector, creating an urgent need for rehabilitation and modernisation. The Libyan government recognises that investing in renewable energy not only contributes to environmental protection, but also ensures energy security and creates new economic opportunities.
The country's geographic location offers an abundant supply of solar and wind resources, making it a prime candidate for renewable energy development. The move towards green energy is also expected to aid in meeting the increasing electricity demand, which has been a challenge due to the damaged state of current power facilities.