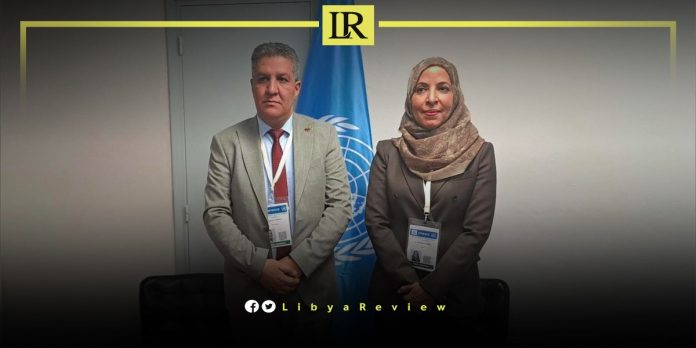 In the dynamic backdrop of the United Nations Educational, Scientific and Cultural Organisation (UNESCO) General Conference in Paris, a significant meeting unfolded between Libyan Education Minister, Musa Al-Maqrif and his Omani counterpart, Madiha bint Ahmed bin Nasser Al-Shibaniya. This meeting symbolises a step forward in educational cooperation between Libya and Oman.
The Ministers engaged in vital discussions on advancing the digital transformation within the education sector. They emphasised the importance of digitising examinations and grade monitoring processes, acknowledging the growing role of technology in modern education.
Collaborative Workshops to Foster E-Learning
Al-Maqrif and Al-Shibaniya agreed to organise joint workshops. These workshops aim to explore the nuances of e-learning, sharing experiences, and best practices to improve online education platforms in both countries.
A pivotal outcome of this meeting is the decision to establish specialized joint committees. These committees will oversee the development of educational processes and boost language skills among students, ensuring a comprehensive approach to educational enhancement.
The meeting concluded with plans to draft a memorandum of understanding (MoU), strengthening the bilateral relationship in the field of education. This agreement paves the way for future collaborative projects and exchanges between Libya and Oman.
The collaboration between Musa Al-Maqrif and Madiha Al-Shibaniya represents a significant advancement in educational cooperation. It underlines the importance of digital innovation in education and the value of shared knowledge as well as resources in creating a more inclusive and effective educational environment.