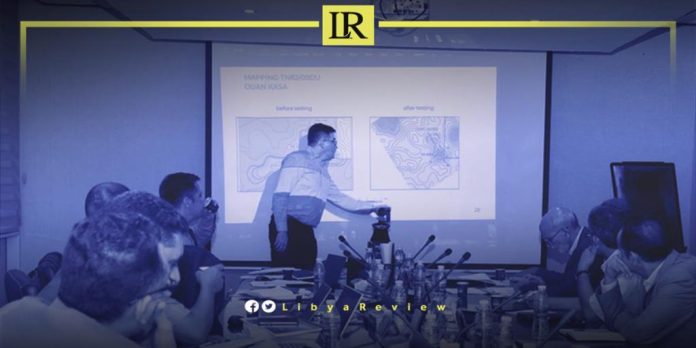 Russian oil company, Tatneft, in collaboration with Libya's National Oil Corporation (NOC), has achieved commendable success in exploratory drilling in the Ghadames Basin during 2023. Nurislam Syubaev, Deputy CEO of Tatneft, confirmed that the exploration wells have yielded positive results, with some exhibiting promising flow rates. These results signify potential profitability for future developments.
Tatneft resumed seismic acquisition activities in the Ghadames Basin, contracting the Arab Geophysical Exploration Services Company (AGESCO) to complete a seismic survey program for a 200 km2 area in block 4/82, initially suspended in 2014. This initiative underscores Tatneft's commitment to a thorough, and detailed exploration process.
Continuing its geological exploration with the support of the NOC, Tatneft is focusing on further developing its operations in various contract blocks, including the Gedamis area. The contract plots cover a total of 18,000 km2, indicating the extensive scope of Tatneft's exploratory activities in Libya.
In July, the Russian news agency, TASS reported that a senior executive of Tatneft stated that the company has seen positive results in several wells during its oil exploration activities in Libya.
Syubaev commented on the sidelines of the Russia-Africa Summit. He stated that the company would complete its economic assessment of drilling this year, to determine whether it would continue operations in Libya. He pointed out that the company drilled wells according to its exploration plan, and achieved a good flow rate in some.
"We are now conducting technical and economic calculations. If positive, we will move to the experimental development phase," Syubaev continued.
Notably, Tatneft operated in Libya, under a concession agreement from 2005 until 2014. The operation was halted due to security issues the country faced at the time. However, the Russian company announced in October 2021, that it was resuming operations.