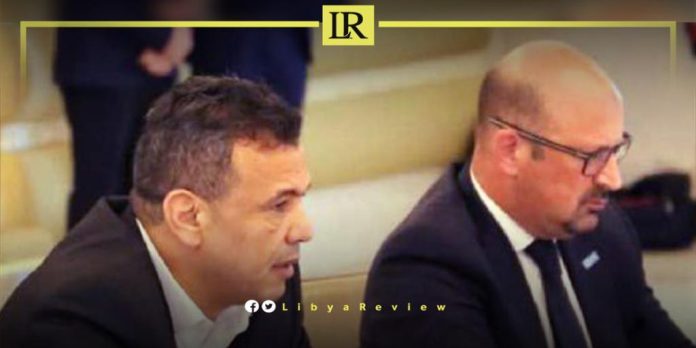 Ramadan Abu Janah, the Deputy Prime Minister of the Government of National Unity (GNU) and Acting Minister of Health, discussed the launch of a joint plan with the World Health Organization (WHO) for 2024-2025.
The meeting took place in Tripoli, on Tuesday., and addressed ways to enhance bilateral cooperation.
The plan aims to improve the efficiency of the healthcare system and its personnel, including medical and support staff.
It also seeks to ensure the accessibility of healthcare services and medical care across Libyan cities.
Last week, the Head of WHO in Libya, Ahmed Zouiten pledged continued support for projects by the Ministry of Health.
The commitment was reaffirmed during a meeting held with Samir Koko, the Deputy Minister for Technical Affairs and Administration.
Their meeting focused on actionable and integrated strategies for executing the emergency health plan, slated for 2024-2025, aiming to elevate the Libyan healthcare system's efficacy.
They also mapped out cooperative strategies for the professional development of healthcare workers, advancing intensive care services, and mental health provisions.
Koko conveyed the Health Ministry's dedication to bolstering their partnership with WHO, emphasising the alignment of health projects, with the pressing needs of the nation.
Libya's healthcare system has faced significant challenges, amidst the political upheaval following the 2011 uprising that ousted Muammar Gaddafi.
The ongoing conflict has impacted healthcare infrastructure, with facilities damaged and medical supplies often scarce. WHO has been a crucial partner in these efforts, working alongside officials to address immediate needs, and develop long-term strategies for health resilience and emergency preparedness.