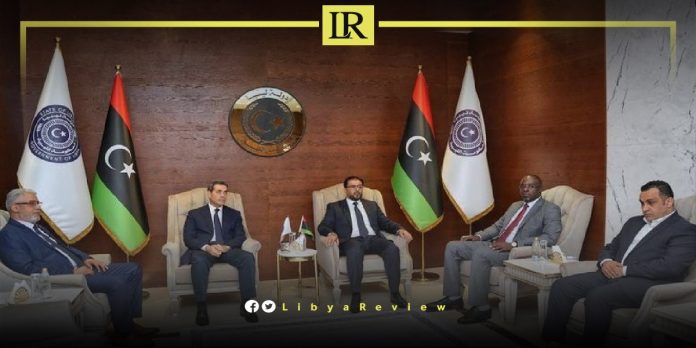 On Wednesday, the Prime Minister of the Libyan Parliament-designated government, Osama Hammad pledged comprehensive support for the High National Commission for Elections (HNEC) in managing future elections.
This was emphasized during a meeting with HNEC's Head, Emad Al-Sayeh, which included Local Governance Minister Sami Al-Dawi, State Minister for Migration Affairs Fathi Al-Tabawi, and several MP's.
Discussions revolved around the revision of electoral laws, and the strategic distribution of 142 electoral districts across Libya.
The meeting underscored the importance of collaboration, aiming to ensure the active electoral participation of Libyan citizens.
Hammad stressed the government's dedication to meeting the citizens' electoral aspirations, highlighting the mobilization of resources to back the Commission's efforts.
This initiative reflects Libya's ongoing journey towards democratic governance, and the stabilization of its political landscape.
Since the 2011 revolution that led to the overthrow of Muammar Gaddafi, Libya has been navigating a complex political transition. The country has faced challenges in establishing a stable and unified government amid ongoing conflicts between various factions.
The role of elections in this transition is crucial. They are seen as a key step towards democracy, offering the Libyan people a voice in the country's future.
Efforts to conduct elections have been fraught with difficulties, including security concerns, political disagreements, and infrastructural challenges.
HNEC plays a vital role in organizing and conducting these elections. The Commission's tasks involve not only the logistics of the election process, but also ensuring that they are fair, transparent, and inclusive.