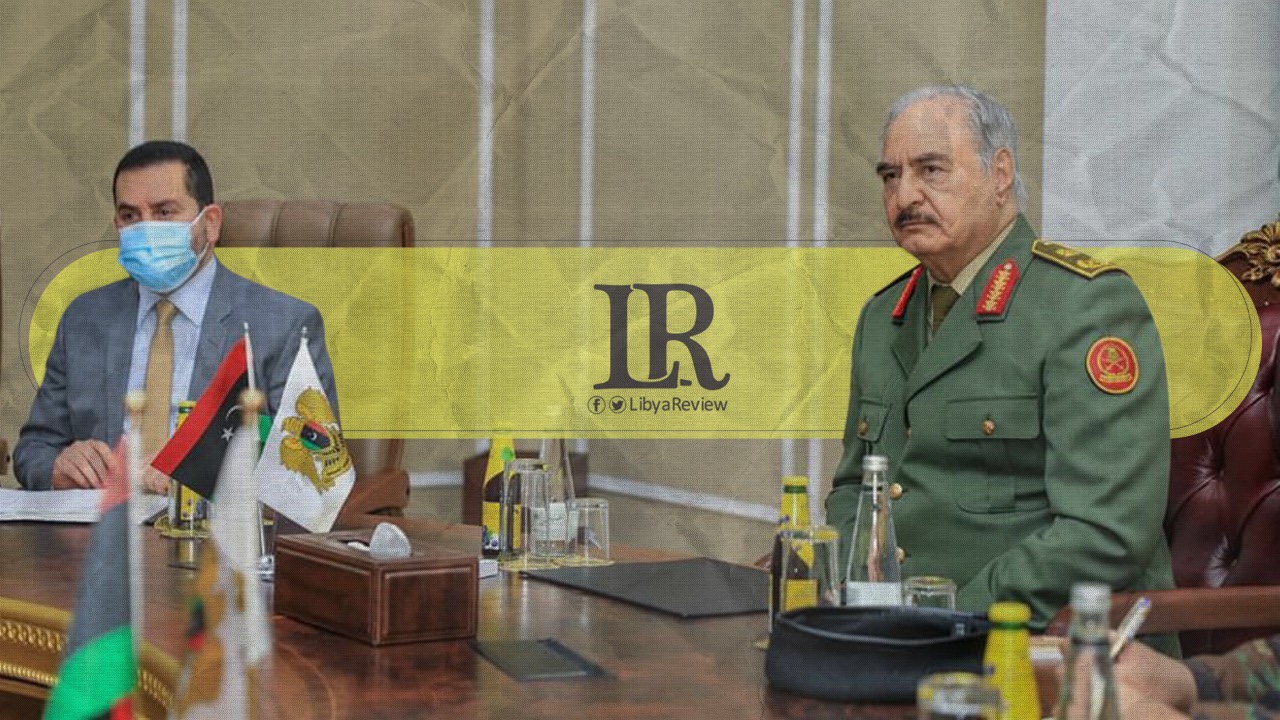 On Thursday, Commander-in-Chief of the Libyan National Army (LNA) Field Marshal Khalifa Haftar held a meeting in Benghazi with a tribal delegation from Warfalla.
In a statement, the General Command said that Haftar commended the great role played by residents of Warfalla tribe, reiterating his thanks and gratitude for their efforts and support for the LNA. He also reviewed efforts made by the armed forces in coordination with security services, to maintain security in areas under its control.
The delegation reiterated its full support for the LNA's war on terror, "affirming their full appreciation for all the efforts exerted by the military establishment, in the east, west, and south," the statement added. They also appreciated the General Command's efforts to establish peace, unify the country's national institutions, and combat terrorism and illegal immigration.
In November, Haftar ordered the formation of a security room for the Greater Benghazi region. The room is headed by Lieutenant General Abdel-Razek Al-Nadhouri, the LNA's Chief of Staff and includes the Interior Minister as well as a number of senior officers.
The operation aims to enforce law and order as well as maintain security across the city. Included in the operations tasks are the elimination of crime, weapons control, and the arrest of all groups affiliated with the military and security establishment, found abusing their power.
Notably, the Warfalla tribe is located in the west of Libya, primarily in the town of Bani Walid. It is considered Libya's largest tribe with up to one million citizens claiming lineage, out of Libya's 6 million total population.