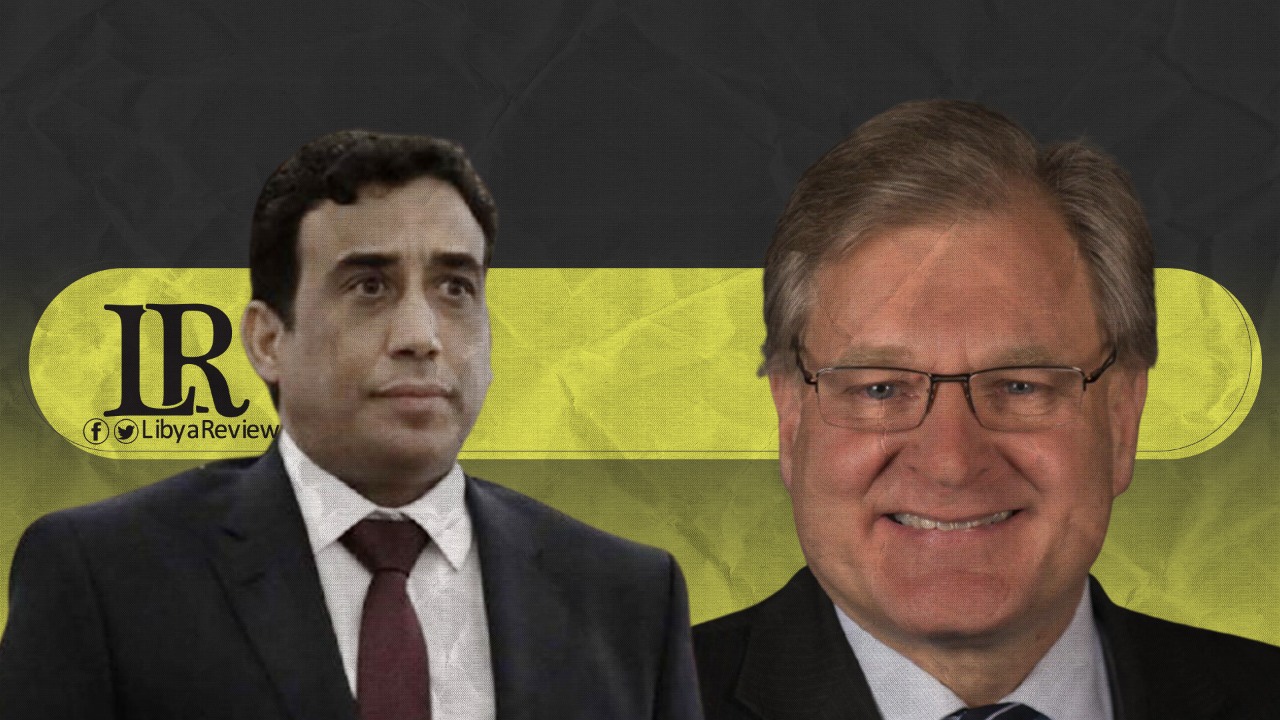 In a statement on Friday, the United States (US) Embassy said that the American Ambassador to Libya, Richard Norland, and Libya's newly elected Head of the Presidential Council, Mohamed Al-Menfi discussed bilateral relations between the two countries and issues of common interest.
The statement added that the conversation addressed the importance of an early formation of an effective Cabinet of Ministers and the early confirmation of the government by the House of Representatives (HoR) or the Libyan Political Dialogue Forum (LPDF), as well as timely national elections to be held on December 24th.
Ambassador Norland noted that the new unified interim executive signalled important steps towards reconciliation. He stated that Libyan leaders now have the opportunity to come together in favour of a stable, unified Libya.
Last week, the LPDF in Switzerland elected Al-Menfi as the Head of the Presidential Council, while Abdelhamid Dbeibah was elected the interim Prime Minister. Libya's transitional government will lead the country until it holds its national elections in December. It must then obtain the confidence of parliament within 21 days to be approved.