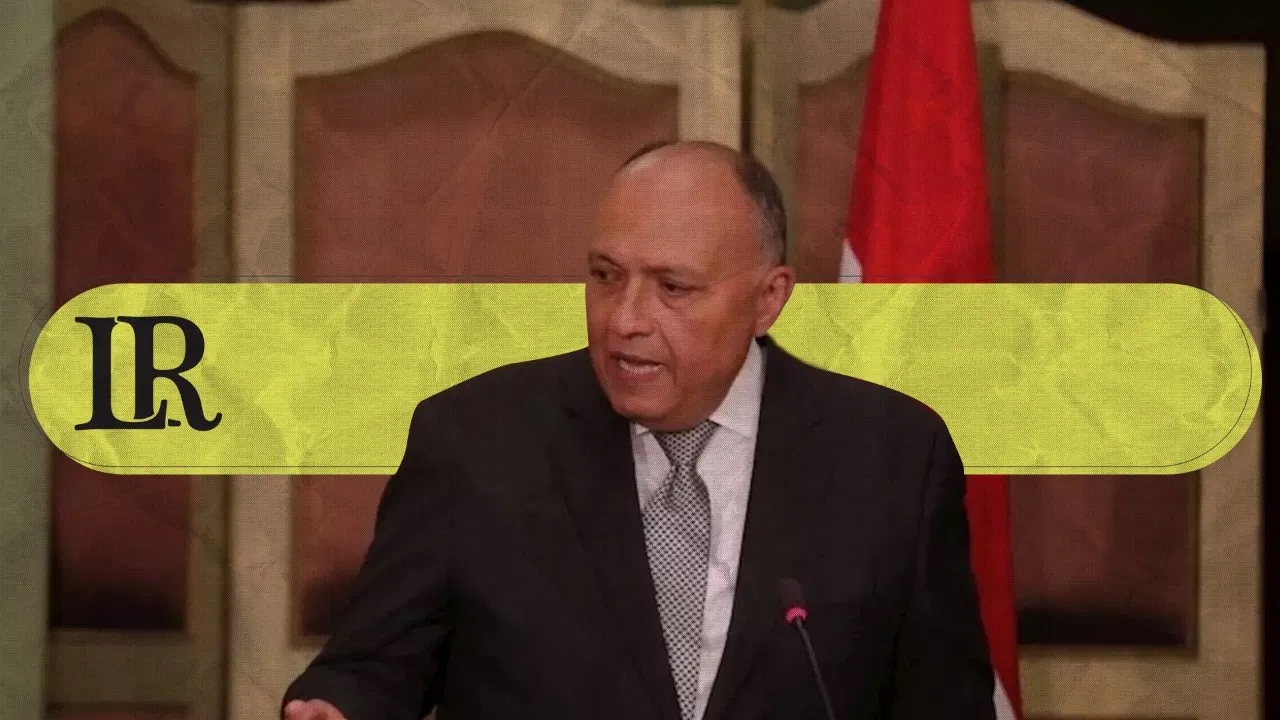 On Saturday, Egypt's Foreign Minister, Sameh Shoukry, said that the decision of President Abdel Fattah El-Sisi to designate Libya's Sirte-Jufra region as a "red line," has greatly helped Libyan warring sides to reach a political settlement in the North African country.
During his interview with the "Al Hekaya" talk show, Shoukry said that the Egyptian state will always be committed to helping the Libyan people complete their ongoing political path."
"We hope that the formation of the Libyan government will be completed within the specified timeframe in order to be able to serve the interests of Libyan people, achieve stability, protect the state's sovereignty and capabilities, ensure the immediate removal of all foreign forces and mercenaries from the country, end the dangers of terrorism and militias, and fulfil its commitment to holding elections on December 24th," he added.
Last week, Shoukry held talks with Mohamed Taha Siala, the Minister of Foreign Affairs of the Government of National Accord (GNA) in Libya. During these talks he stressed Egypt's support for a "Libyan-Libyan" negotiated political solution as well as Egypt's readiness to work with the newly elected interim government.
He also confirmed the fundamentals of the Egyptian stance towards their close neighbour, Libya, "which include reaching a Libyan-Libyan negotiated political solution that preserves its sovereignty and protects the resources of its people," a statement by the Egyptian Foreign Ministry read.
The meeting, which took place on the side-lines of the emergency meeting of Arab Foreign Ministers at the Arab League (AL) in Cairo, comes days after the United Nations-led Libyan Political Dialogue Forum (LPDF) chose a new interim prime minister, Abdel-Hamid Dbeibah, and a new head for the country's Presidential Council, Mohammad Younes Al-Menfi. This is a development which Egypt has commended.
During the emergency meeting of the Arab Foreign Ministers, it was decided that attention should be paid to restoring the roles that Arab countries play in confronting challenges in their region, including the crisis in Libya.