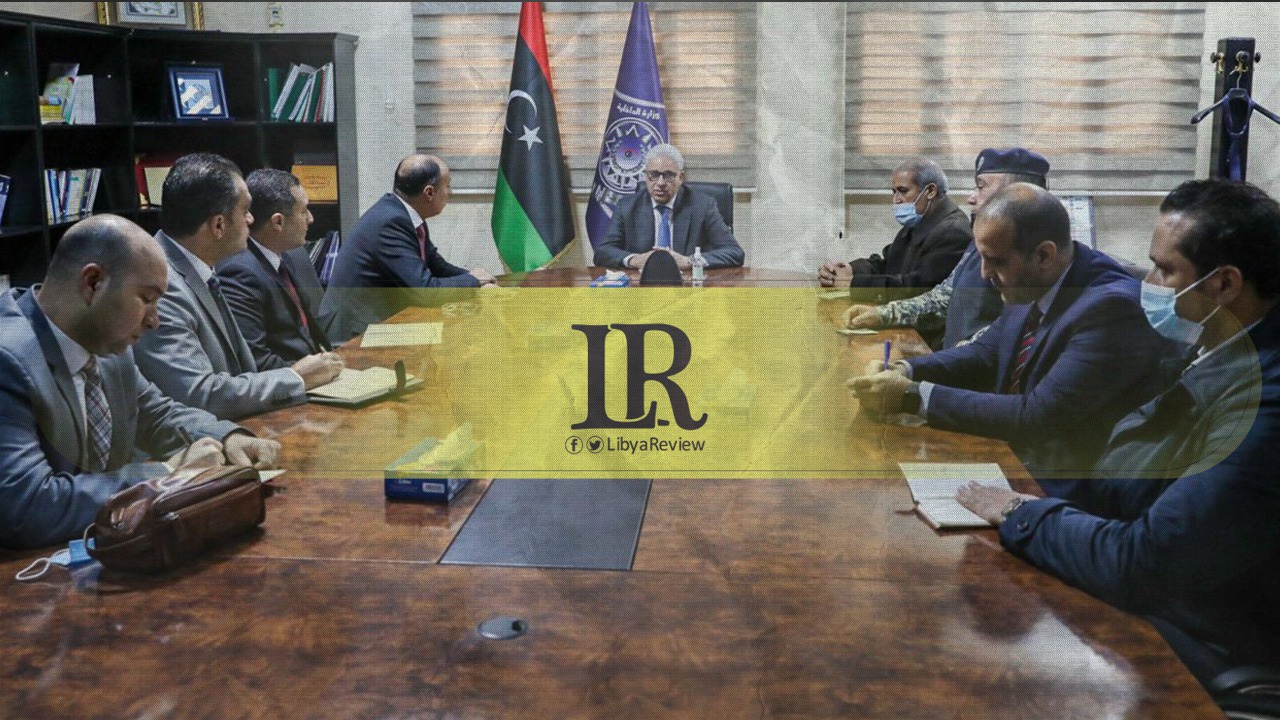 Interior Minister of the outgoing Government of National Accord (GNA), Fathi Bashagha discussed with a high-ranking Egyptian delegation the arrangements for the reopening of the Egyptian Embassy in Tripoli.
Bashagha received the Egyptian delegation at the ministry's headquarters, according to a statement on Tuesday.
The Egyptian delegation was headed by Ambassador Mohamed Tharwat, Director of the Egyptian Minister of Foreign Affairs's Office. He congratulated the Libyan people on choosing a new executive authority for the country, and stressed Egypt's keenness for the security and stability of Libya.
The Egyptian delegation added that practical steps had been initiated to reopen the embassy in Tripoli.
"The Egyptian officials valued the efforts made by Interior Minister to establish security in Tripoli and other cities. In contrast to the fake reports about a security defect inside the capital and its suburbs," the statement said.
"The Minister expressed his joy over the visit of the high-level Egyptian delegation to enhance security cooperation between the two brotherly countries in a way that serves the common interest between them," the statement added.
The delegation arrived in Tripoli yesterday to reopen the Egyptian Embassy after a six-year closure of operations. In December 2020, a high-level Egyptian delegation visited Tripoli, and held meetings with senior GNA officials. The delegation included the Deputies of the Egyptian Defense Ministry, Foreign Ministry, and the Deputy Head of Egyptian Intelligence. The visit was the first of its kind since 2014 by Egyptian officials to Tripoli.