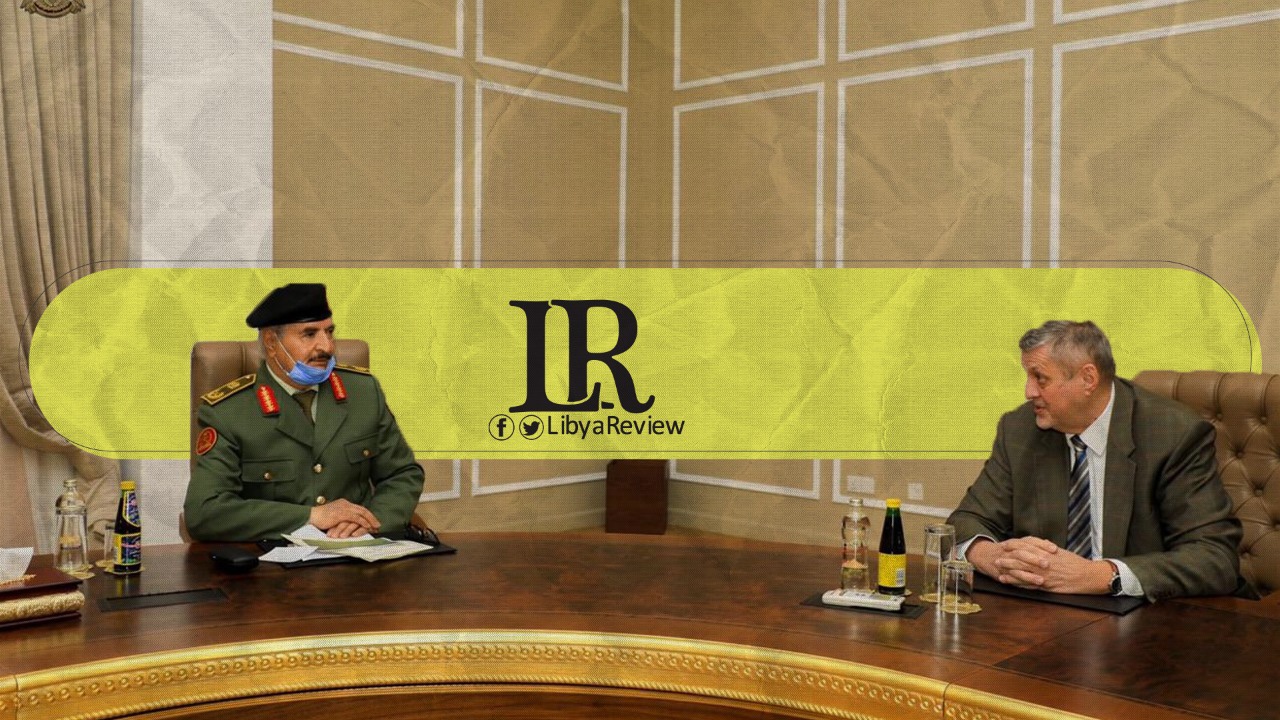 On Friday, the Special Envoy for Libya and Head of the United Nations Support Mission in Libya (UNSMIL), Ján Kubiš, met with the Libyan National Army's (LNA) General Commander, Field Marshal Khalifa Haftar.
Senior officers of the Libyan National Army's (LNA) delegation to the 5+5 Joint Military Commission (JMC) attended the meeting. The two sides agreed on the importance for all parties in Libya to commit to and facilitate the holding of national elections on 24th of December 2021.
The statement added that, the Libyan officers and Kubiš, discussed the full implementation of the ceasefire agreement, signed on the 23rd of October 2020. This included the withdrawal of all foreign forces and mercenaries as well as the unification of the military and security institutions. They also discussed ways to expedite the opening of the coastal road.
"Your patriotic work and courageous decisions, and your steadfast commitment to further the implementation of the ceasefire agreement played a crucial role in the success of the LPDF and brought Libya back on the path of reconciliation and unity," Kubiš praised the efforts of the 5+5 JMC.
The United Nations Envoy reiterated the urgent need to cease all international interference in Libya and for all countries to respect the United Nations Security Council resolutions, including the arms embargo, and most importantly to respect the will of the Libyans.