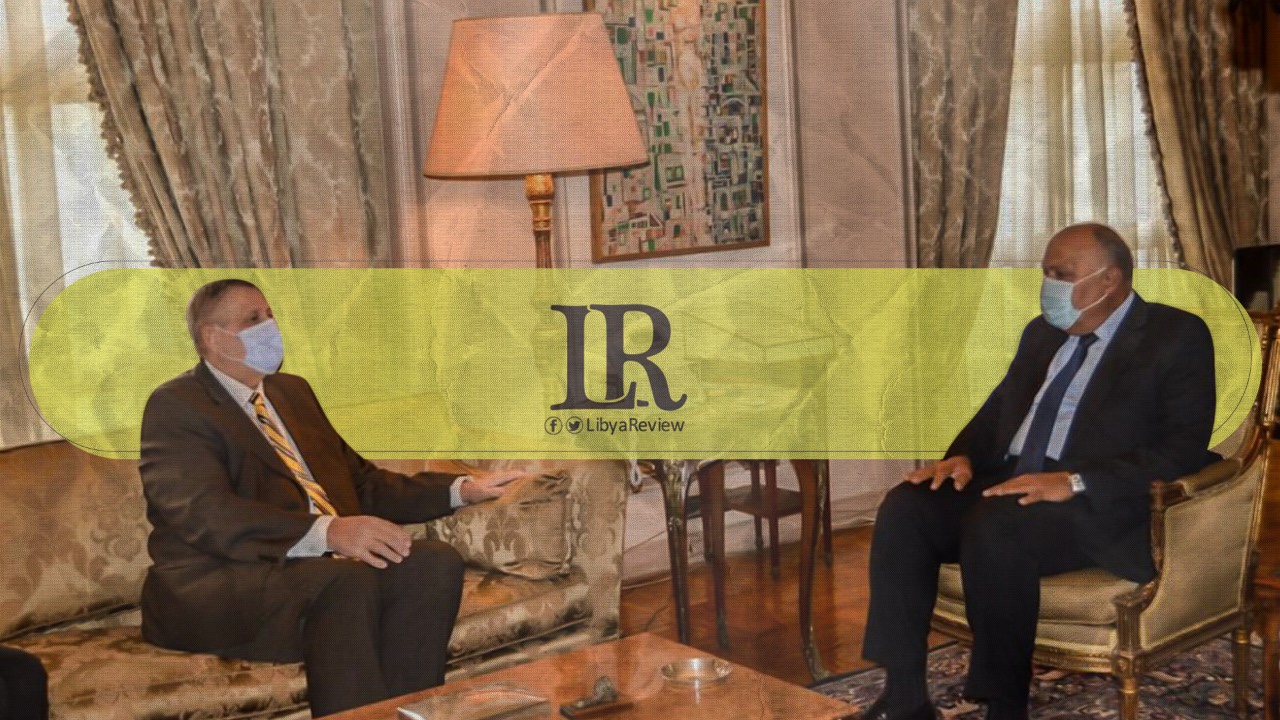 On Sunday, Egypt's Foreign Minister, Sameh Shoukry, received the United Nations (UN) Special Envoy to Libya, Ján Kubiš, to discuss "developments in the Libyan crisis." They also discussed ways to reach a political solution that preserves the unity of Libya and the capabilities of its people.
According to a statement issued by the Egyptian Foreign Ministry, during the meeting the Egyptian Minister stressed, "the necessity of completing the current political track, by holding a meeting of the House of Representatives (HoR) to discuss forming the government."
He also stressed the importance of holding elections according to constitutional rules on December 24th. The Foreign Minister also reiterated the need for all parties to implement the terms of the ceasefire agreement. He called for the expulsion of foreign forces and mercenaries from Libya.
Shoukry underlined the importance of confronting any attempts that would hinder the unification of Libyan security institutions or perpetuate the Libyan division.
Shoukry also reviewed Egypt's efforts related to pushing economic growth, which has led to a package of measures that are in the interest of the Libyan people. He emphasized the need for economic reforms to coincide with an effective political framework in order to ensure the way forward in a comprehensive settlement of the Libyan crisis.
For his part, Kubiš briefed Shoukry on the results of his contacts with the various parties concerned with the Libyan crisis and reviewed his vision on moving various tracks. He appreciated Cairo's position in support of a political solution in Libya. He also expressed his aspiration for the continuation of the pace of coordination and cooperation between both sides.