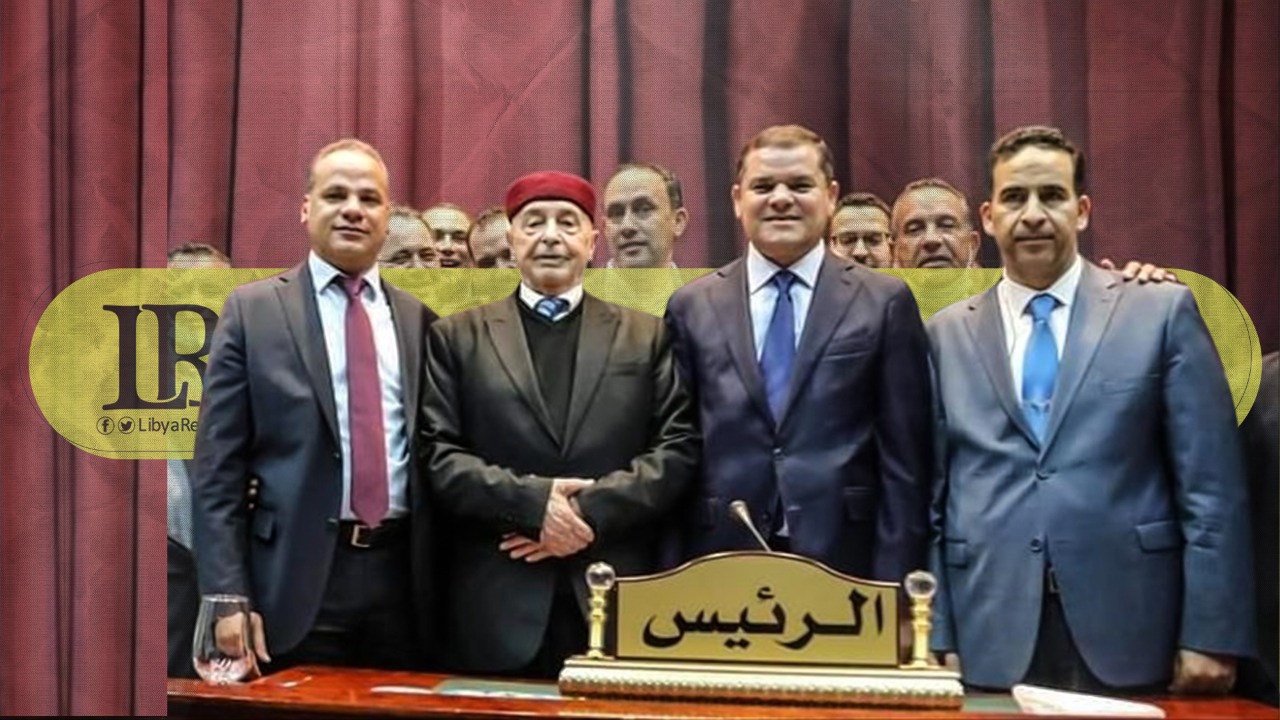 On Wednesday, the Libyan Parliament granted confidence to Prime Minister Abdel-Hamid Dbaiba's cabinet. He is now to lead the North African nation to December elections, a key step towards resolving a decade of chaos and violence.
Dbaiba, 61, a businessman from the western city of Misrata, was selected in February alongside an interim three-member Presidential Council. It is headed by Mohamed Al-Mnifi from eastern Libya, in addition to his two deputies Mousa Al-Koni and Abdallah Al-Lafi.
The Government of National Unity (GNU) must now tackle the many grievances of Libyans, from a dire economic crisis and soaring unemployment to crippling inflation and non-existent public services.
The new Libyan Government also faces towering challenges, mainly the dismantling of numerous heavily armed local militias, and the presence of at least 20,000 mercenaries and foreign fighters.
Libya's current leaders must also make it a priority to minimize foreign interference in state affairs. As well as maintain transparency before the general elections.
Since 2014, the country has been split between the Tripoli-based Government of National Accord (GNA), and the Interim Government in the east supported by the Libyan National Army (LNA).