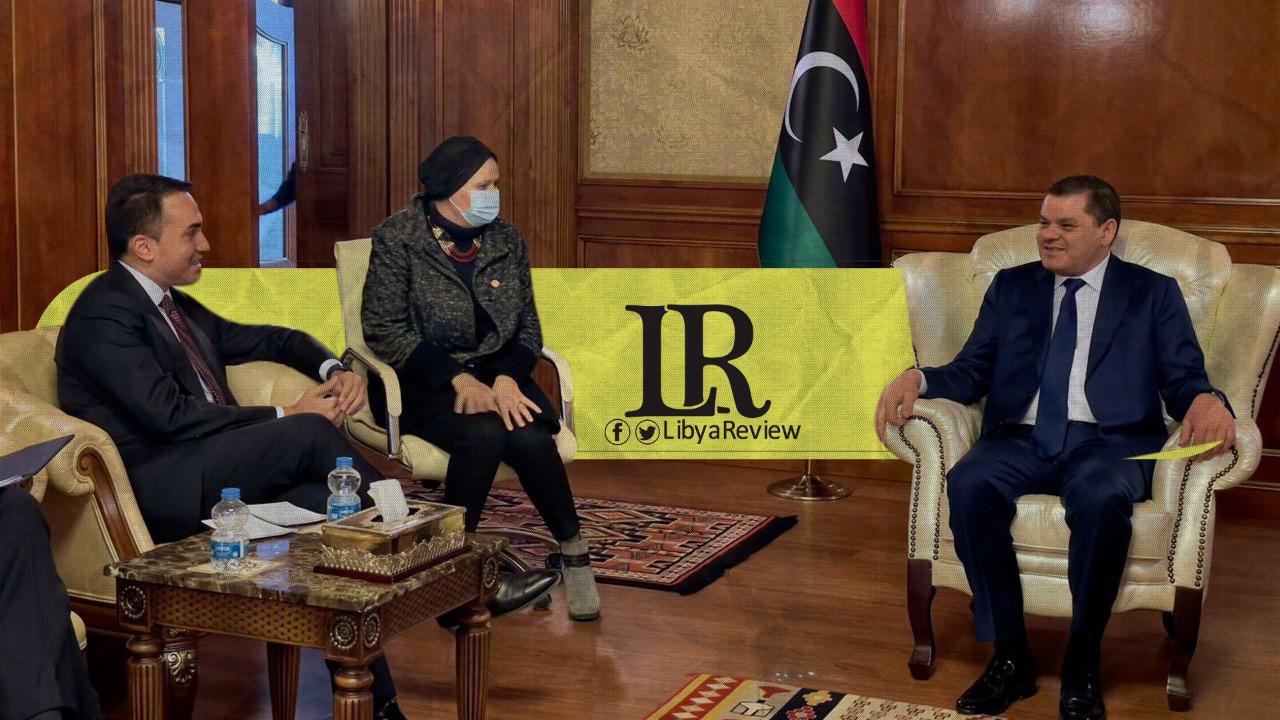 On Sunday, the Prime Minister of Libya's Government of National Unity (GNU), Abdulhamid Dbaiba held talks with Italy's Foreign Minister, Luigi Di Maio in Tripoli to discuss issues of common interest, especially immigration and economic cooperation.
In a statement, the GNU's Media Office said that the Italian Foreign Minister expressed his desire to boost bilateral relations between the two countries to the level of strategic partnership. He stressed that Italy is looking forward to raising its diplomatic presence in the North African nation to enhance confidence between Libya and Italy.
"Only one year ago it would have been impossible to imagine a government of national unity in Libya planning investments and the relaunch of this country. Today this is what is happening. Italy intends to play a crucial role in order to help the implementation of this project," Di Maio said.
He added that, "Italy and Libya are united by important geostrategic interests. In addition to migratory flows, it is essential for both of our countries to work together so that economic cooperation between us can be properly relaunched."
On his part, Dbaiba discussed the mechanism for forming a joint committee that would work to reconnect bilateral relations in the development and commercial fields with the Italian Minister.
Human traffickers have thrived amid lawlessness since the 2001 overthrow of long-time leader Muammar Gaddafi's regime, making the North African country the main conduit for migrants seeking to cross the Mediterranean to reach Italy and other European countries.
Earlier today, Dbaiba also met with Claudio Descalzi, Chief Executive Officer (CEO) of Italian energy giant Eni, discussing "ways to reinforce cooperation in the area of renewable energy.
The Prime Minister called on the group, which has operated in the oil-rich country for decades, to also "invest in the areas of health, education and electricity".
He said electricity was an "absolute priority for Libya," which suffers from chronic power cuts.
Di Maio is the first European official to visit Libya since the formation of its new interim government.
President Kais Saied visited from neighbouring Tunisia on Wednesday, in the first Head-of-State visit from Tunis since 2012.