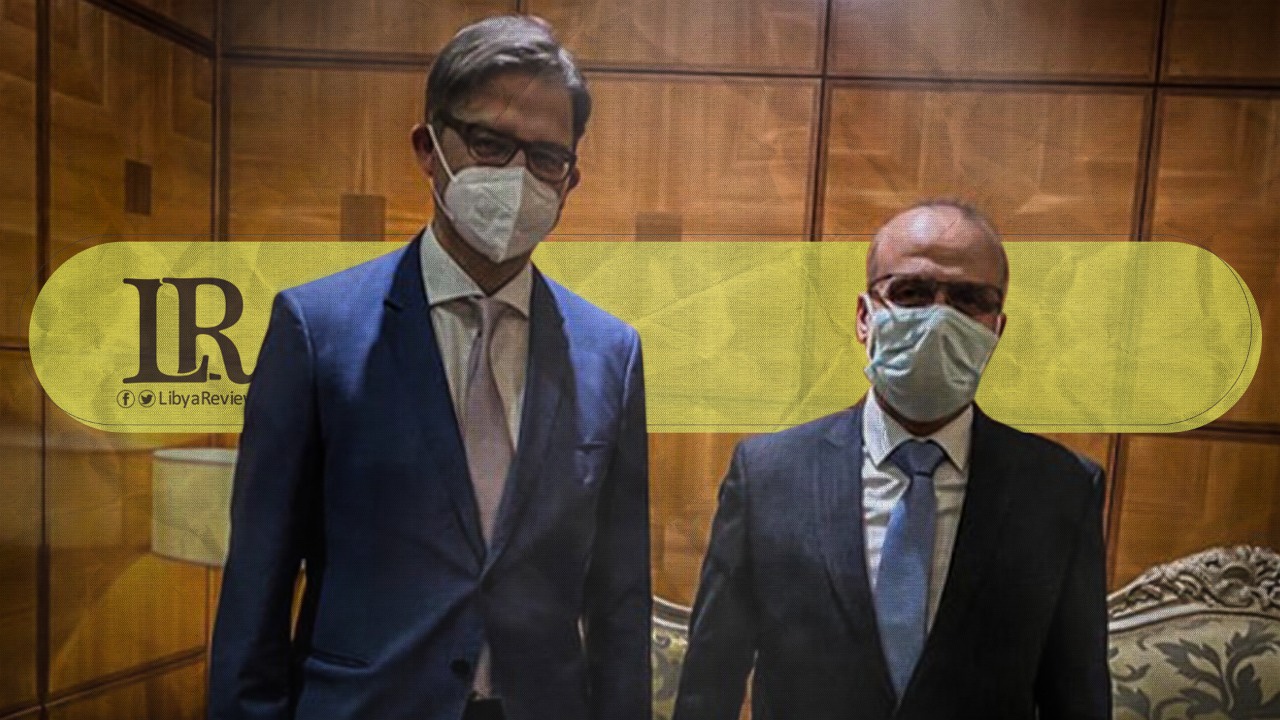 On Monday, the deputy head of Libya's Presidential Council, Abdullah Al-Lafi held talks with the German Ambassador to Libya, Oliver Owcza. They exchanged views on the ongong political process, in particular the withdrawal of foreign forces, the reunification of divided institutions, and the legal ground for general elections.
Owcza stressed the necessity of a commitment by all parties to respect the ceasefire. As well as the importance of combating attempts aimed at impeding the unification of Libyan security institutions, or the entrenchment of divisions in the country.
Libya's interim government assumed power last week under Prime Minister Abdel-Hamid Dbaiba and a three-member Presidential Council, after months of intensive UN-brokered diplomacy geared at ending a years-long civil war.
Prior to the interim government, Libya was divided between two rival administrations – one based in Tripoli and the other based in the eastern city of Tobruk.
The conflict has also become a magnet for international and regional powers vying for influence in the divided country. The ceasefire last year paved the way for the interim government – and eventual elections. As well as requiring all foreign actors and their mercenaries to immediately leave Libya.